Visitor Guide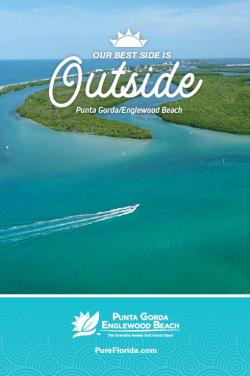 If you would like to receive a Visitor Guide through the U.S. Postal Service, please complete the form below. We anticipate transit time of approximately 10-14 days.
If you would like something more immediate - we invite you to download a PDF version of the guide for your phone, tablet or laptop/desktop computer below. You have a choice of two formats: 1 as a single page version and 1 as a spread (left and right pages - just like a book).
Note: If you are a travel agent or other entity that requires a bulk order of guides, please call the bureau at 941.743.1900.
Click the buttons below to open PDF versions of the 2022 Visitors Guide.
If you are a travel agent, meeting planner, etc. Please contact our office at (941) 743-1900 for bulk orders.