Introducing Gulf Coast Host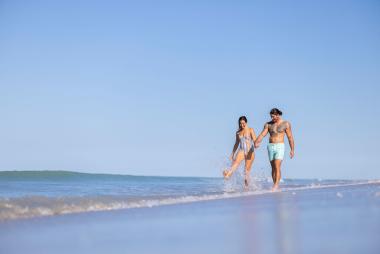 Charlotte County, which we market and sell as Punta Gorda/Englewood Beach, the Charlotte Harbor Gulf Island Coast, is the one place in Florida that you can find what people come to Florida for, without theme parks and crowds. We have beaches, parks, excellent dining, a wealth of on and in water activities and plenty of outdoor natural attractions for visitors to take advantage of – while accomplishing their vacation or meeting goals – whether they be rest, relaxation and rejuvenation or team building, learning and celebration.
The Gulf Coast Host program has been developed to educate our local tourism/hospitality professionals on those features that visitors come to us to enjoy, while learning about things to do in "your own backyard" which we sometimes take for granted or may not even know about.
We invite you to participate in this new program.
 
Who is it for?
This program is designed for Partners and frontline staff who meet and greet visitors every day - you, your staff, and volunteers. Just because we live here doesn't mean we know about all there is to do here. This program is an informative and entertaining way to learn more your local area.
 
FAQs
How long does it take?

There are 3 options below that provide an option depending on your time constraints:

Module One: This 90-minute session is a PowerPoint presentation that visually takes you all over the county and a few points beyond. Lunch is provided.
Module Two: This half-day tour includes a PowerPoint presentation and a short tour of the county. Lunch and transportation are provided.
Module Three: This full-day program consists of a PowerPoint presentation and a tour of multiple sites in the county. Lunch and transportation are provide.
Where does it happen/take place?

Module One will be scheduled four times per year in different parts of Charlotte County and other modules can be arranged on a schedule that works for you.
What does it cost?

There is no cost to you! This is a service program developed and provided by the Punta Gorda/Englewood Beach Visitor & Convention Bureau.
Is there some kind of "certificate of completion"?

Those who attend the program will be given a certificate and lapel pin that can be added to their name tag/uniform, if desired.
Why participate in the Gulf Coast Host Program?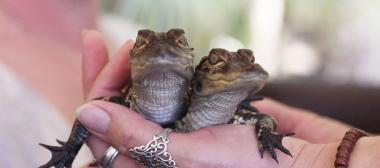 We are a welcoming community with excellent customer service. This is an extra layer of knowledge to be even more helpful and resourceful to visitors.
We do host a lot of visitors. And most have questions like:
"Where can I see alligators?"
"Is there a beach nearby?"
"Can I charter a fishing boat?"
"What parks are around here?"
"Do I need a fishing license, and if I do, where can I get one?"
"Are there fun things for kids to do?"
And so on. Who are these visitors going to ask about what to see and do? You. In particular, the frontline teams who meet and greet visitors every day.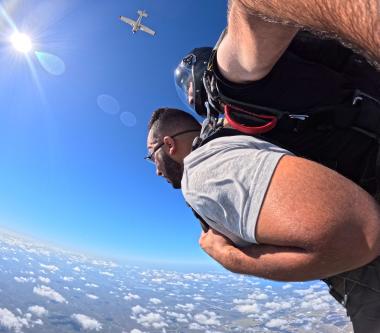 This program will give you those answers and more. While it may be helpful to answer a visitor's question, what you've done is provide valuable, positive customer service.
In recent studies, areas of emphasis for tourism employers and human resource managers included "tourism/hospitality knowledge" and "customer service skills." Likewise, this program emphasizes not only knowledge of the area, but also key customer service traits: courtesy and respect, attentive listening, empathy and clearly communicated responses.
We look forward to having you join one of the above options for Gulf Coast Host.
To sign up or learn more – contact Bry Phipps at: Brynja.phipps@pureflorida.com or call 941.743-1900.