2023 Tourism Celebration Event
Let's kick off National Travel and Tourism week together! From our amazing outside wonderland to Tourism's positive economic impact on our community, we have much to celebrate – and we look forward to celebrating with you!  
Join us for a morning filled with networking, fun, games and good food in celebration of Tourism. Annual hospitality awards and scholarships will also be presented. If you haven't nominated your top hospitality employees yet, click here. The deadline for nominations is 4/14/23.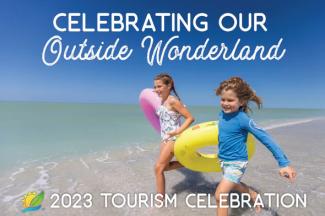 Date & Time:
Friday, May 5, 2023
8:30–11 am
Location:
The Twisted Fork
2208 El Jobean Road
Port Charlotte
Buy Your Tickets Today!