Seafood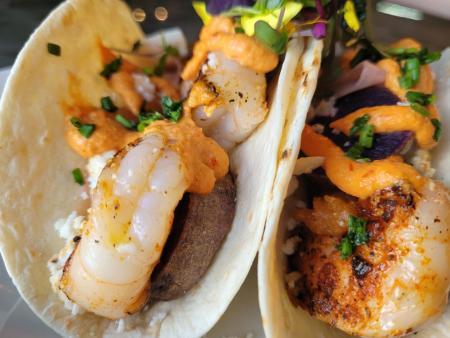 You'd expect a coastal fishing paradise like Punta Gorda/Englewood Beach to have fantastic seafood, and, well, we do!
The area boasts many spots that specialize in seafood, as well as surf-and-turf places, eateries offering quintessential fish-n-chips, and gourmet restaurants that serve truly ingenious seafood dishes.
Here are a few favorites we highly recommend:
Our famous Peace River blue crab, served steamed or in She-Crab soup in an authentic crab shack
Fresh, healthy, tasty, and innovative sushi throughout the area
Gulf-caught grouper in any of its forms, blackened or fried, on its own or in a sandwich, or however else our creative culinarians prepare it
You can't go wrong with lobster bisque, lobster rolls, lobster mac and cheese, and, well, just lobster!
Smoked mullet dip
Any of our scrumptious raw bars for ultimate freshness
If you're a seafood lover, Punta Gorda/Englewood Beach is the place for you!
One of the most popular and satisfying pastimes in Punta Gorda/Englewood Beach is fishing, and another is eating seafood, which makes "Cook Your Catch" the perfect combo.