Film
You Make Your Production. We Make It Easy. Punta Gorda/Englewood Beach, the Charlotte Harbor Gulf Island Coast on Florida's vibrant west coast is a film-friendly location that's hosted productions from features to commercials. We provide a Film Office to help with permits and crew. The office offers instant access to government, business and the private sector, producing the decisive action necessary to facilitate the filmmaking experience and ensure your production is a successful one.
Nestled between Sarasota and Naples along Florida's Southwest Gulf Coast, Punta Gorda/Englewood Beach is a growing area that still retains its peaceful nature and small town charm and hospitality.Money magazine rated Charlotte County as one of the Best Places to Live in the South and Men's Journal describes the climate as, "Utterly, tropically perfect. Always."
Free Film Office Services!
The Punta Gorda/Englewood Beach Film Office can help you with your film, television or print production. Whether you need help with locations, crew, accommodations, permitting or any other aspect of your shoot, the film office is available to help smooth the way to a successful shoot.
For more detailed information regarding the Florida Film, Television, and Digital Media Incentive including applications, guidelines, and samples, as well as grants and other discounts click here.



Location Scouting:
Charlotte Harbor / Reel Scout: click here
Punta Gorda/Englewood Beach, the Charlotte Harbor Gulf Island Coast - What It Means To You:
Feature film experience
Acknowledged "film friendly" reputation
Dedicated full-time film office resources
Myriad natural environments
Diverse architectural and geographic spectrum
For a Charlotte County film production permit, click here.
Feature Production Experience in Charlotte County: Hoot, Out of Time, Tale of Two Buds, Palmetto, Gone Fishing, Just Cause, Pink Cadillac

Contact Information:
Jerry Jones
Punta Gorda/Englewood Beach Film Office
1700 Tamiami Trail, Suite G-2
Port Charlotte, FL 33948
573.690.0791
941.743.2245 Fax
Jerry.Jones@PureFlorida.com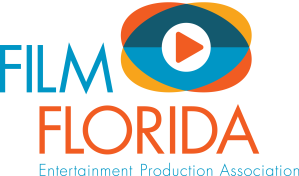 Film Florida - Los Angeles, CA Representative
Susan Simms
5426 Simpson Avenue
N. Hollywood, CA 91607
818-508-7772
818-508-7747 Fax
www.filminflorida.com