Indoor Sports
If you're looking for a great versatile indoor space to host your next event, look no further than the Punta Gorda/Englewood Beach's 44,000 square-foot Charlotte Harbor Event Center, located in historic Punta Gorda on the banks of Charlotte Harbor.
This flexible event space—including an 18,000 square-foot Great Lawn and waterfront views from the main hall—is located in a walkable Historic District with hotels, dining, shopping, and attractions nearby, making it a great place for your next event.
The Event Center's 20,000 square-foot Hibiscus Hall has hosted events with USA Boxing, gymnastics, wrestling, volleyball, and other large meets and tournaments.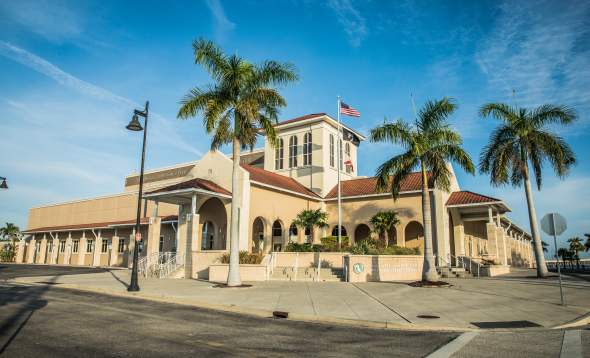 Charlotte Harbor Event & Conference Center
Contact

Sean Walter, CSEE

Business Development Director – Sales/Sports