Tournaments & Championships

Association of Pickleball Professionals (APP) –  Punta Gorda Open


PicklePlex® of Punta Gorda
January
The Punta Gorda Pickleball Open included 611 participants: 303 from across Florida, 20 from Charlotte County, others traveling across the country from California, and 125 participants from countries as far away as Afghanistan, Canada, The United Kingdom, Japan, and Zimbabwe.  

Level Up Pickleball Camps


PicklePlex® of Punta Gorda
January
The Punta Gorda PicklePlex® hosted the official Pickleball Magazine professional and amateur two-day camp. This camp is run by top professionals that teach both the skills needed to get to the professional level and new strategies being utilized by top level professionals. Participants traveled from throughout Florida and the Southeast. Level Up has three Camps scheduled throughout the year.

Global World Pickleball Championship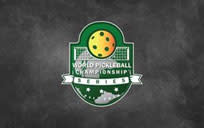 PicklePlex® of Punta Gorda
February
This event featured a $100,000 prize purse for the pro divisions. Last year's event attracted over 450 participants, including some of the top men's and women's competitors. The tournament was live-streamed and broadcast on CBS Sports.
                                                         

Snowbird Baseball Classic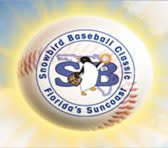 Centennial Park
February
Charlotte County parks are home to the 15-year-running Snowbird Baseball Classic. Over 60 divisional games showcase Division I, II, and III teams, including Ohio State, University of Pittsburg, and Indiana State. 

USA BMX – State Qualifying Series Championship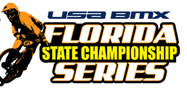 Charlotte BMX Track 
March
Punta Gorda/Englewood Beach partnered with Charlotte BMX Track to host the USA BMX State Qualifying Series Championship. Over 700 riders traveled from across the state—some as far as California—to participate in this last race to increase their total points in order to qualify for the National Championship.   
United States Specialty Sports Association (USSSA) Softball – Charlotte Shoot Out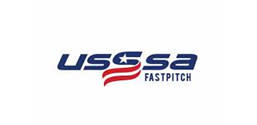 Carmalita Park
March
Punta Gorda/Englewood Beach hosted a USSSA Fastpitch Softball Tournament based out of Charlotte County. This will be an annual event that will be host to 10U–16U and High School athletes. Recurring tournaments will take place in August, October, and December. 

South West Florida Hoops – US Amateur Charlotte Shootout


Charlotte County Gymnasiums 
April
Charlotte County's new and renovated gymnasiums are home to the USA Amateur Basketball-sanctioned Charlotte Shoot Out. This event included 2nd grade through 12th grade boys and girls with over 150 athletes participating. 

US Amateur Basketball – Boys & Girls State Championship

Charlotte County Gymnasiums
June 
The US Amateur State Championship for 2nd grade through 12th grade boys and girls was held at all county gymnasiums and local high schools. Participants traveled from all over Florida looking to crown their team as the State champion in their age group. 

Prospect Wire Baseball – National Championship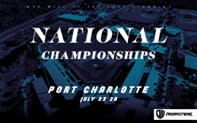 Charlotte Sports Park and Centennial Park
July
Charlotte County was home to Prospect Wire National Championship. Their business model attracts the best athletes and teams in the nation and providing exposure to college and major league baseball recruiters. Over 2,000 athletes participated.

Prospect Wire Baseball – Florida State Championship


Charlotte Sports Park
July–August
Charlotte County Sports Park was home to Prospect Wire State Championship. Over 1,500 athletes took to the fields and stadium to crown the next State Champion. 

Warrior Soccer Tour – Charlotte Soccer Federation Cup Qualifier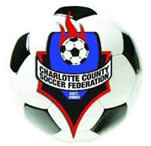 Centennial Park and South County Park
August
Charlotte Premier hosted over 200 teams in a cup-qualifying tournament for 3 versus 3, 5 versus 5, and 7 versus 7 divisions. This Warrior soccer tournament provided clubs from around the state a four-game guarantee and the top 32 teams per division will qualify for the Florida Nationals. 

USA Softball Florida – Fall Kickoff


Carmalita Park
August
Punta Gorda/Englewood Beach hosted the USA Softball Florida Girls Fastpitch Tournament utilizing all five fields at Carmalita Park. This Fall kickoff tournament had teams traveling in from throughout the State. This annual event will continue to host 10U–16U athletes and work to grow it as the premier tournament kicking off the school year. 

Florida High School Athletic Association District Swim Meet - September Classic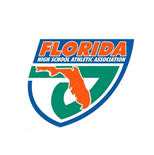 Centennial Park Pool 
September
The Sea Dragon's Swim Club hosted their first high school district swim meet. They had 116 athletes from Collier, Lee, Sarasota, and Charlotte county compete in this September Classic. Over 400 fans cheered on our regional athletes over the holiday weekend. 

Florida Prep Baseball Report- Regional Showcase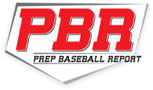 Charlotte Sports Park
October
Charlotte Sports Park was home to PBR's High School Showcase. This event provided top high school athletes the chance to show off their skills in front of college and professional scouts. The event was live-streamed for scouts not in attendance and recorded for future statistical analyzing.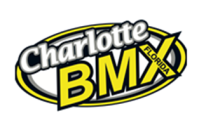 USA BMX –  Sunshine State Nationals
Charlotte BMX Track 
October
Charlotte BMX Track was home to our 2nd USA BMX Sunshine State Nationals. 656 athletes participated and over 2,000 family members were in attendance.
PicklePlex® of Punta Gorda – Halloween Havoc


PicklePlex® of Punta Gorda
October
The PicklePlex® of Punta Gorda hosted their 2nd annual Halloween Havoc amateur pickleball tournament. Over 300 participants competed.

PicklePlex® of Punta Gorda – American Pickleball Tour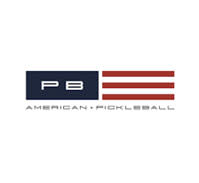 November
The PicklePlex® of Punta Gorda hosted the 2nd annual American Pickleball Tour with over 600 competitors in this round robin competition for singles and double division championships. 

AAU Gymnastics – Riverfront Classic


Charlotte Harbor Event Center
November 
Horizon gymnastics hosted this Amateur Athletic Union event at Charlotte Harbor Event and Conference Center's main hall. Clubs from all over Florida traveled to be crowned the champion in each discipline for AAU and US Gymnastics level 1 through 10. 

Englewood Beach Waterfest – OPA World Championship Series


Englewood Beach
November
Speed, power, and excitement comes to Englewood Beach on an annual basis. This family-friendly event starts on Thursday with activities for all and ends Saturday and Sunday with boats racing at speeds over 150 MPH. Over 5,000 spectators come out to the beach to enjoy the sun, sand, and the comradery of cheering on their favorite team.