Boating & Watersports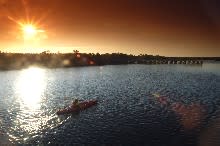 Charlotte Harbor, Florida's second-largest open-water estuary is a sailor's dream. Filled with peaceful coves and bays, the harbor provides endless opportunities to tackle a tarpon, captain a kayak, or command a canoe. This tranquil coastal community boasts more than 830 miles of shoreline and includes river passages, mangrove-edged aquatic preserves, and sandy beaches. Ranked as one of SAIL Magazine's top 10 places to sail in the U.S., Charlotte Harbor is recognized worldwide. Paddlers revel in the hundreds of miles of Blueway trails that start with the Peace and Myakka rivers and extend out to the Gulf of Mexico.
A great resource for boaters in the Punta Gorda and Charlotte Harbor area in general is boat2puntagorda.org, the site of the Punta Gorda Boaters Alliance.
About the Headline Photo:  Those fast little pontoon boats look fun?  They are!  Check out Riding the Waves and set out on your tour today.
---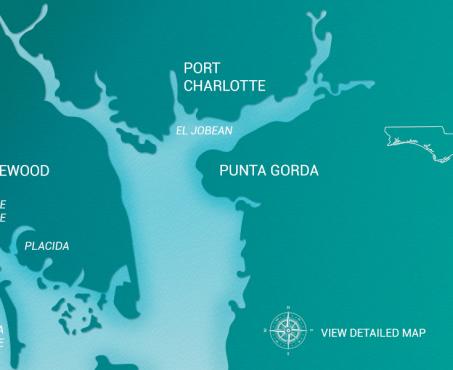 Learn more about Charlotte Harbor