Managing Amenities
Amenities help those visiting PureFlorida.com find your business. For example, under the "Where to Stay" page of the website, visitors can narrow their search by selecting specific amenities such as "Pets Allowed" or "Indoor Pool" (see image below). If you've included these amenities for your business within the "Manage Amenities" section of the Partner Portal, your business will appear in search results to those planning a visit. If you've neglected to include these amenities in the Partner Portal, your business may not appear, and you could lose potential customers.

Once you click on the Manage Amenities dropdown on the Account page of the Partner Portal, the page will open with navigation on the left side. You can either scroll down through all of the amenities available or you can click on the category in the left navigation which will expand. Click on the section you want to complete, and it will take you directly to that section.
You must click the Save button before any of your changes are actually saved!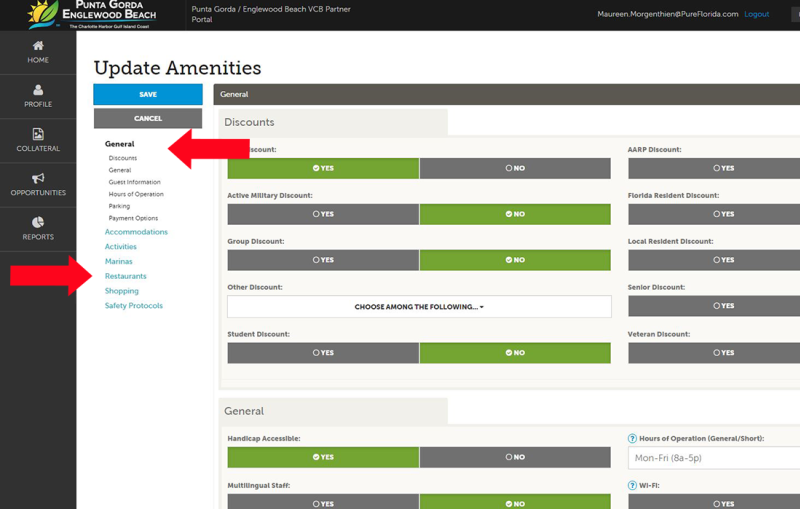 Keep in mind, the more information you put into the system, the more information will show on your listing on the website. Think about how potential visitors would search for information about your particular business. Click on the blue question marks for more information on specific amenities.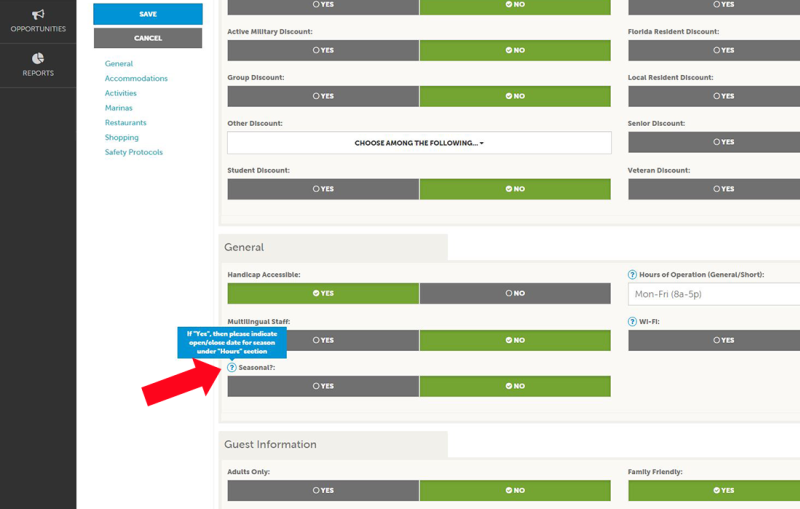 New Section for 2021: SAFETY PROTOCOLS 
We encourage you to complete the Safety Protocols section. This new section pertains to safety protocols and services born of the COVID-19 pandemic. The fields are all relevant to today's traveler. This is also a good example of how we're always updating the amenities feature to serve our visitors. So check back as often as possible to see what has changed.
Examples of available Safety Protocols amenities:
Keyless entry
Takeout
Delivery
Outside dining
Social distance guidelines enforced
Health screening for staff and guests
Hand wash/sanitizing stations.