Vacation Rentals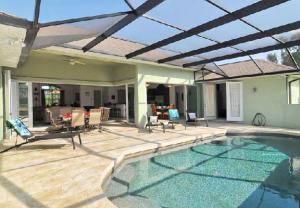 If you're one who longs for the amenities of home when you're away, a vacation rental might be the perfect way to go.
In Punta Gorda/Englewood Beach, you'll find everything from beach front rentals to cottages in town, from studio spaces to 5+ bedroom homes, in all areas: Punta Gorda, Englewood, Port Charlotte, Babcock Ranch, Cape Haze, Placida, and the Gulf Islands.
Many of our vacation rental companies offer a wide variety of properties, so there's a good chance you'll find just the kind of home-away-from-home you're looking for.