Marinas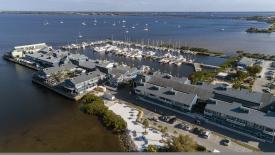 In a place where waterways are as traveled as highways, our marinas are much more than a place to dock or refuel. They're a gateway to Punta Gorda/Englewood Beach's world-class fishing and both land and sea adventures, and a base from which to explore the entire area.
You may even find a social gathering, popular dining spot, or even a festive event when you step off the boat. You'll definitely find plenty of amenities to make you feel at home.
Find your next destination marina below, and please note: some may not offer transient slips, so please check their amenities and call for availability.