Our Communities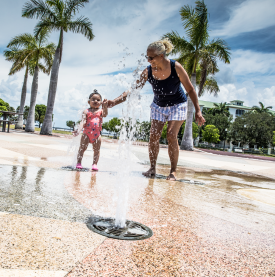 Punta Gorda/Englewood Beach, The Charlotte Harbor Gulf Island Coast, is comprised of several distinct and unique communities. We are laid-back, nature-focused, artful, historical, and above all, visitor-friendly.
Visitors revel in the variety of our communities, from the historical gem of Punta Gorda and the picturesque waterfront area of Charlotte Harbor nestled along the Peace River to the full-of-possibility hub of Port Charlotte in the center of the county. To the east is laid-back and beachy Englewood and the island-flavored communities of Cape Haze and Placida, to the northwest are the must-visit Gulf Islands, and just south of Punta Gorda is the cutting-edge, solar-powered town of Babcock Ranch.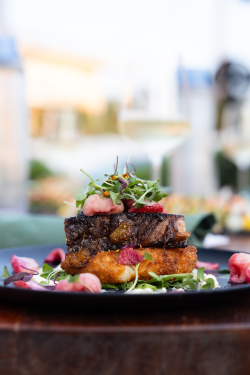 Our communities offer all the best of Old Florida with cutting-edge convenience. Visitors love our robust and inspired food scene, our myriad attractions and countless activities, including golf, fishing, shopping, and more, plus accommodations to suite any preference, from roughing it at a camp site to luxurious pampering.
We say "Our Best Side is Outside" because we appreciate and protect our natural areas, our wondrous waterways, and our copious wildlife. Stewardship is a driving force in all our communities, which means our visitors get to experience the best of the Florida outdoors and the pure adventure—and relaxation—of our area while enjoying all the comforts of home...away from home.