Arts, Culture, & Outdoor Punta Gorda Adventure 
This two-day itinerary will lead you through a variety of unique art and outdoor experiences.
 
Day One: World-Class Art, Hand-Crafted Spirits, and a Tiki Boat Sunset Cruise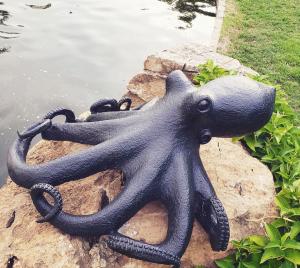 Explore an amazing array of world-class art and unique botanicals on over 27 acres at Peace River Botanical & Sculpture Gardens. With an always-growing collection of both art and flora, creative events, and periodic five-star traveling exhibits like Zimsculpt, the Garden is a destination in itself. They also feature a Butterfly House and a gift shop full of locally-created treasures. 
With their own twist on farm-to-table, Alligator Bay Distillers creates award-winning cane-to-bottle rum and hooch whiskey. Take a free tour to learn about the process of dis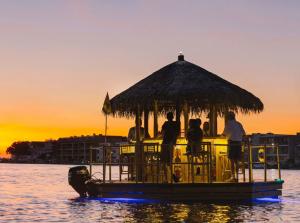 tilling rum and enjoy a taste of their spirits. They also have a retail space and a relaxing lounge area.
Take the Tiki Bar with you! Cruisin' Tikis Charlotte Harbor is a unique boat tour for up to six people, available for both private and public tours. Enjoy a 90-minute pleasure tour or a two-hour sunset cruise. They provide ice and a blue tooth speaker and you are encouraged to bring your own food and drinks, including alcohol. 
 
Day Two: Culture, Biking, History and a Sunset
One of the best ways to explore Punta Gorda is by bike. Don't worry about lugging yours here, though: there are Free Loaner Bikes in downtown Punta Gorda! You will need to provide your ID and a major credit card (they will make copies of both, which will be returned to you when you return the bikes to the same location) and then you're off! 
Punta Gorda has over 30 murals depicting the rich history of the town, courtesy the Punta Gorda Historic Mural Society. Explore on your own with their self-guided tour map. You can either download the map at the Punta Gorda Historic Mural Society's website or you can ride to the Punta Gorda Chamber of Commerce to pick up a hard copy. Each mural has a QR code which provides more information.
The Military Heritage Museum is the place to explore thousands of historical artifacts and try out airplane and ship simulators, virtual reality, interactive exhibits, and more! The museum also features a gift shop and a comprehensive library. Veterans serve as volunteer guides.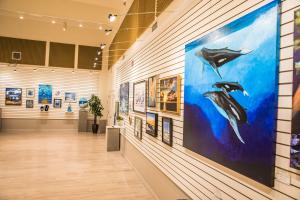 The Visual Arts Center is the largest art space in the area, featuring three main galleries full of top-notch local art and a truly amazing gift shop. Admission is free and most of the art is for sale.
 
Before You Go
Advance reservations are required for a Cruisin' Tikis Charlotte Harbor cruise and are recommended for an Alligator Bay Distillers tour. 
Order food and adult beverages for your Cruisin' Tikis tiki boat tour in advance to pick up on your way.
Download or check that you have a QR Code reader on your phone to get the most from the Historical Murals tour.
Download the self-guided Mural Map on the Punta Gorda Historic Mural Society's site or pick up a physical copy at the Punta Gorda Chamber of Commerce. 
 
Explore these fun activities with this handy interactive map:
---
Even more great ideas: