Wild Punta Gorda Adventure
In just two days, this Punta Gorda Itinerary covers truly wild adventures from the exhilaration of skydiving to fun and educational eco-tours and a unique reptile zoo.
Day One: Tandem Skydiving and Reptile Zoo

Time to "jump out of a perfectly good airplane" with Skydive Southwest Florida! You will spend about one hour of "ground time" training, practicing, and gearing up. The plane ride departing from Shell Creek Airport to 10,000 feet (or above) is approximately 20 minutes. Freefall lasts for about one minute, at 120 mph. Once the ripcord is pulled at 5,000 feet, you'll enjoy 5-7 minutes of gliding with the best views imaginable. From start to finish, you'll be done in about 2-4 hours.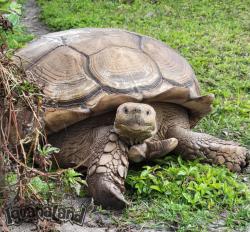 If you're a reptile fan, your next stop today is IguanaLand, the largest reptile zoo in the world, with 230 species! Explore at your leisure, try an Animal Encounter for up-close-and-personal experiences with the animals, or book a VIP Reservation for a behind-the-scenes tour led by one of their expert keepers. Wear closed-toe shoes, bring sunscreen and bug spray, and an umbrella during rainy season.
 
Day Two: Eco-Tour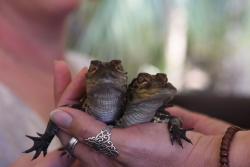 Board the "swamp buggy" bus for your ​excursion with Babcock Ranch Eco-Tours and enjoy a fun, funny, and educational 90-minute tour of four difference eco-systems while learning about the fascinating history of the area and seeing plenty of wildlife, including alligators, historic "Cracker Cattle," deer, birds of all kinds, and maybe more. Either before or after your tour, have a tasty meal at the onsite restaurant, The Gator Shack. Dress comfortably for the weather and bring water, sunscreen, and bug spray.
 
Before You Go
Both Skydive Southwest Florida and Babcock Ranch Eco-tours require advance reservations. IguanaLand recommends advance online reservations, and their VIP Tours take place at 10:30 am and 2 pm and last 2.5 hours.
Skydiving Requirements:
Jumpers must be over 18 years old and weigh less than 250 lbs. and be in generally good physical shape. Those over 230 lbs. will be evaluated on a case-by-case basis and will pay an additional $35 fee.
Wear running shoes—no boots or sandals—and comfortable clothes for the weather, no tight jeans.
A $50 deposit per person is required at booking time, which will only be refunded if it's impossible to jump your scheduled day, or you can reschedule for another day.  Because skydiving trips are dependent on the weather, they ask for flexibility, as they may not be able to fly at exactly the scheduled time.
The last admission for IguanaLand is at 4 pm and they close at 6 pm.
 
Explore these fun activities and some wonderful restaurants with this handy interactive map:
---
Even more great ideas: