Port Charlotte Adventure
Take two or three days in Port Charlotte and satisfy the need for both speed and calm.
 
Day One: Birdwatching and Paddling or Jet Skiing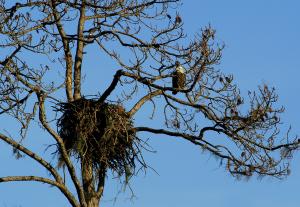 Enjoy a peaceful nature walk and fill your birding journal with black-necked stilts, moorhens and mottled ducks, ibis and more at Tippecanoe Environmental Park. Look carefully in the flatwoods and scrub habitats to sight prairie warblers, bald eagles, and rare Florida Scrub-Jays, the only bird species exclusive to Florida. Don't forget your water, bug spray, sunscreen, birding journal and pen or birding app, camera or phone, hat, and sunglasses. Visit our Birding page for more information about avian adventures in the area.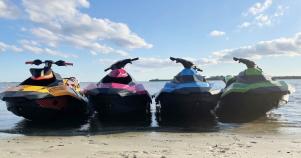 Head to Port Charlotte Beach Park for either a guided SUP Eco Tour with Paddle Me Happy or an exciting water adventure on Jet Skis rented from—and delivered by—Riptide Jet Ski Rentals.
For these water adventures, it's recommended to bring drinking water, bug spray, sunscreen, sunglasses, a towel and swim suit, water shoes, and a change of clothes.
 
Days Two and Three: Scuba!
If you are certified in Scuba, contact Gaspar's Dive & Board to arrange a dive trip in the area.
If you are not certified but would like to be, add an extra day to your trip to get your certification!
Gaspar's scuba course begins with 8-10 hours of home study so you can begin any time. Once in the destination, you'll perform your pool dives, then it's on to certification in open water a bit off shore, around Englewood Beach or Stump Pass Marina. Gaspar's will provide you with the time, duration, and location of your dive and will handle all the logistics of your dive trip and/or certification.
 
Before You Go
Get the free ParkMobile app to pay for parking at Port Charlotte Beach Park, which is $.75 per hour. Visit their website or download from Google Play or the App Store.
Make advance reservations with Paddle Me Happy and Riptide Rentals. 
 
Explore all these fun activities with this handy interactive map:
---
Even more great ideas: