Outsiders—those who love being outdoors and adventuring off the beaten path—can easily find their adventuring joy in in Punta Gorda/Englewood Beach, the Charlotte Harbor Gulf Island Coast.
Want to jump out of an airplane? We have that. Want to explore on a zippy little jet ski or meander on a pontoon boat? You got it. What a about taking a trek through pristine nature, where the only sounds are the bird calls and the crunch of your shoes on the ground? A resounding yes.
 
On and In the Water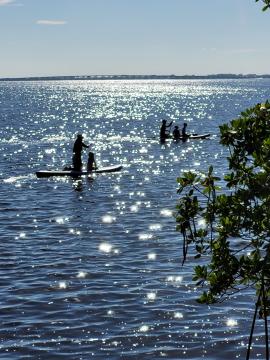 Water lovers will be in paradise around here, with easy access to everything from swimming, snorkeling, and even scuba diving, to boating and paddling of all kinds, including renting your own or relaxing on a Tiki boat.
Be sure to make time to laze on the beach, collect gorgeous shells and fascinating fossilized shark teeth, and enjoy as many sunsets as you can.
 
Land Side
Outdoor activities are plentiful in the area, whether you're looking to golf or play some pickleball, or you're looking forward to hiking through a park or preserve or taking a stroll along the water.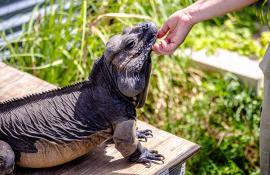 The area also features several fascinating animal sanctuaries and the world's largest reptile zoo, IguanaLand.
A definite must-see is Peace River Botanical & Sculpture Gardens, a diverse and thriving botanical garden dotted with world-class sculptures.
Even dining is an adventure, and many of our great independent restaurants have beautiful outdoor spaces to enjoy along with the tasty cuisine. Better yet, many offer waterfront and sunset views.
 
Flying High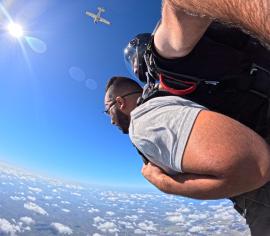 If you're looking for a little more space, so to speak, take to the skies!
For the ultimate excitement, try jumping out of a plane! Skydive Southwest Florida offers tandem skydive experiences just 10 minutes from downtown Punta Gorda.
Find more high-flying fun on a parasail tour along the gulf coast with Englewood Parasailing or Parasail Englewood.
No matter what kind of adventures you're looking for, you'll find so much to do in Punta Gorda/Englewood Beach, you may find it difficult to leave.