In the U.S. the "official" National Wildlife Day is in early September. In Florida, it's every day!
This "Wild Bunch" list honors our untamed--and unplugged--side, every day of the year, and is by no means a comprehensive listing of all our wild attractions. After all, Our Best Side is Outside (#BestSideOutside), so a visit to any of these places feels like a celebration, not only of wildlife, but of life in general.
On Land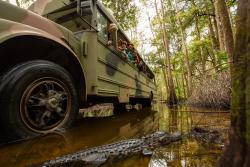 Babcock Ranch Eco-Tours The guides are friendly, funny, and very knowledgeable; the views are amazing, the wildlife is abundant; the gift shop is overstocked with fun stuff, and the food is fantastic! Book a 90-minute tour and get an idea of what genuine "Old Florida" was like, then treat yourself to an amazing lunch at The Gator Shack, the on-site restaurant. Don't forget to try the Gator Bites!
Babcock/Webb Wildlife Management Area is among the last undeveloped expanses of wet pine flatwood in southwest Florida. This wild oasis is only 5 miles from Punta Gorda and offers all things outdoors: hunting, fishing, hiking, camping, and amazing wildlife viewing.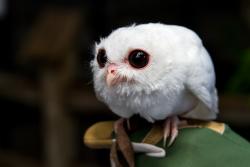 Octagon Wildlife Sanctuary is a literal "lions and tigers and bears" scenario. Also primates, birds, reptiles, and more! They are open for private, guided tours, and the staff is friendly, the grounds are clean, and the animals are well cared for. This is not a zoo, but a sanctuary for rescued and relinquished exotic animals. 
Peace River Wildlife Center The main draw may be Luna the leucistic (not albino) screech owl, but there are many other animals to learn about when you visit. Get up close with birds, mammals, and reptiles, then visit their gift shop for a keepsake of your trip. If you go at 2:30 pm, you may catch them feeding the pelicans!
Charlotte Harbor Environmental Center (CHEC) Both parks are open—and programming takes place—year-round. Events include kayak excursions, guided walks, movie programs, focused lectures, and kids' programs. The Caniff Welcome Center at CHEC at Alligator Creek in Punta Gorda is open from October through April and features live animals and a gift shop. The Cedar Point location in Englewood offers three hiking trails, a native butterfly garden, a visitor's center and much more.
Peace River Botanical & Sculpture Gardens "Wild" art, exotic plants, colorful koi fish, beautiful walking trails, a butterfly house, and an ever-changing gift shop make the Gardens a destination in itself! The plants are always growing and there's always another art installation on the horizon, so head back often.
On the Water
One of the best ways to truly experience Florida wildlife is from a paddleboard, kayak or canoe, or a snorkeling trip, and there are many great outfits that can take you to some of the most beautiful, tranquil spots in the area to do just that.
Wherever you go, you will see birds. You may also see dolphins, manatees, and more!
Please keep in mind that it's against the law to touch animals in the wild. 
Most places offer lessons from certified instructors and private or public trips and tours. Find your bliss with Paddleboard Adventures, Glass Bottom Rentals, Florida Girl Eco-Adventures, or SUP Englewood.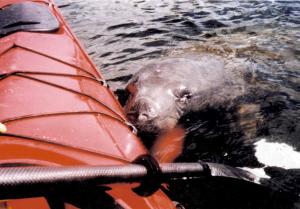 Wildest of all, Sea Turtle Season is May 1 to October 1. Plan a beach visit (or two) during that time, and keep an eye out while keeping some important guidelines in mind:
Don't "help" a turtle or a hatchling get to where you think they're going: always observe from at least 30 feet away.

Don't shine lights on the beach at night; lights can frighten away nesting females and confuse hatchlings trying to get to the water.

Don't walk or cycle in nesting areas, and never disturb markers or protective screening over nests,

Fill in any holes you make—and any you see—and never leave anything on the beach.
It's always the season to explore and celebrate the wildlife in Florida, enjoy!