Snapper at Farlow's on the Water
Why You Should Choose to Visit Punta Gorda/Englewood Beach, a Reminder in Six Parts
As travel destinations open up, we'd like to remind you why you should plan to come—or come back—to Punta Gorda/Englewood Beach, once you're comfortable traveling.
Part 3: Destination Dining, Imbibing, and Entertainment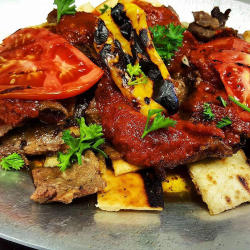 There's nothing like being out in the fresh air and sunshine to work up an appetite, and that will serve you well, as our food scene is robust, exciting, and multifarious. There are so many independent, locally-owned restaurants in our area it can be a bit overwhelming, in a very good way.
Dining options run the full gamut, from high-end gourmet to neighborhood diners and burger joints, tiki bars, seafood shacks, and bona fide pubs. Find grill-and-bars with live music, savor many flavors of authentic international cuisine, and ride the wave of new (and some refurbished) restaurants offering fresh, healthy twists on old favorites. Best of all, many of our restaurants continue to offer takeout, curbside, and delivery. Find something tasty for delivery here, and takeout/curbside eats here.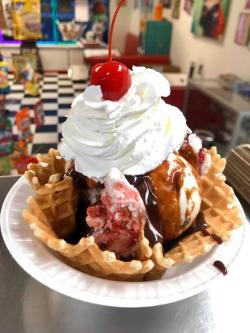 Eating is, of course, a multi-faceted experience, and our local establishments offer many different atmospheres and experiences to go along with the food. Even with 50% capacity limits, social distancing rules, and the City of Punta Gorda's face covering ordinance* in effect, you can still find a place to snuggle into a cozy corner, revel in luxurious surroundings, hang out by the water in your shorts and flip flops, perch on a stool and enjoy a view, relax in a family place, or lean back and dig your toes into the sand. As stated, due to Punta Gorda's face covering ordinance, patrons not meeting the exceptions (listed below) will be required to wear a face covering when entering and when going to and from the washroom, but do not need to wear a face covering once seated.
Our food truck game is also strong. Local and regional mobile chefs offer authentic Mexican food, barbecue, hot dogs, Cuban sandwiches and pulled pork, lobster goodies, and much more! Find 'em by searching "food truck" or "truck" on our Restaurants page. 
Don't forget to save room for dessert! Punta Gorda//Englewood Beach boasts many shops offering hand-crafted frozen goodies and other gourmet baked goods and sweets. Check out our listicle of some "cool" local treat shops.
We've said a lot about our culinary landscape, but you don't have to take our word for it: Punta Gorda won second place in the 2020 USA TODAY 10Best Readers' Choice Awards - Best Small Town Food Scene. We were the only Florida destination nominated!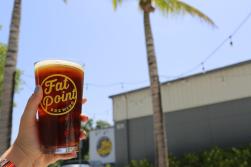 Has the thought of all that delectable food made you thirsty yet? No worries! Our area features wine bars, laid-back neighborhood beer gardens, two wineries (one of which offers make-your-own), a rum distillery, and two craft breweries. Note: While establishments that make more than 50% of their revenue on alcohol have had to stop offering drinks for consumption on their premises, those that offer food as well can remain open, so you can still find a place to kick back and chill with a cocktail, beer, or wine. Check out our Libations page to find your next great bottle of wine, craft or draft beer, hand-crafted bottle of rum, or special gourmet gift or treat.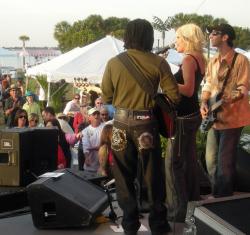 We love the outdoors and are always looking for our next adventure, but the fun doesn't stop when the sun goes down! Punta Gorda/Englewood Beach is chock-full of bar-and-grills, sports and tiki bars, nightclubs, lounges, and restaurants that offer live entertainment on the regular. Listen and chill or dance your feet off, your choice. You'll find every imaginable musical genre, from jazz and rock to country, trop-rock, reggae, classical (courtesy the world-class Punta Gorda Symphony!), and everything in between.
Understandably, the scene is not as robust at the present time, but there is live entertainment to be found, and even a stellar comedy club that regularly showcases national acts. Plan your jam on our Nightlife page.
We hope we've whetted your appetite to start planning your next visit with us!
* The ordinance states that face coverings are required indoors in all public buildings and businesses in the City of Punta Gorda for all people over the age of two. There are exceptions in the ordinance allowing the following to not wear a face covering. View the full ordinance here for additional exceptions. 
Persons continuously observing social distancing
Persons communicating with an individual who is hearing-impaired who needs to see the mouth of the person speaking to facilitate communications
Persons for whom a face covering causes impairment due to an existing health condition
Persons exercising while maintaining social distancing