The dining scene in Punta Gorda/Englewood Beach is an eclectic mix of seafood shacks, sidewalk cafés, waterfront eateries, fine dining establishments, burger joints and sports bars, sweet spots, and almost anything else you can think of. In fact, in 2020 Punta Gorda was ranked #2 in the USA Today Best Small Town Food Scenes 10Best list.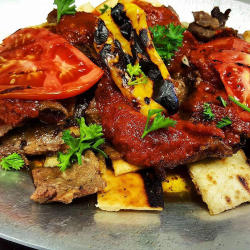 There's nothing like being out in the fresh air and sunshine to work up an appetite for our robust, exciting, and multifarious food scene. There are so many wonderful restaurants in our area it can be a bit overwhelming, in a very good way.
Dining options run the full gamut, from high-end gourmet to neighborhood diner fare, tiki bar bites, seafood of all kinds, and bona fide pub food. Find grill-and-bars with live music, savor many flavors of authentic international cuisine, and ride the wave of new (and some refurbished) restaurants offering fresh, healthy twists on old favorites.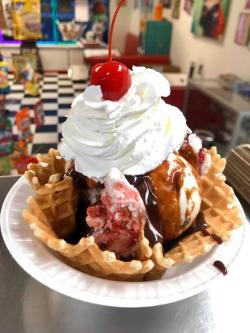 Eating is, of course, a multi-faceted experience, and our local establishments offer many different atmospheres and experiences to go along with the food. You can find a place to snuggle into a cozy corner, revel in luxurious surroundings, hang out by the water in your shorts and flip flops, perch on a stool and enjoy a view, relax in a family place, or lean back and dig your toes into the sand. To begin the day on the right foot, we recommend starting with breakfast. 
Our food truck game is also strong. Local and regional mobile chefs offer authentic Mexican food, barbecue, hot dogs, Cuban sandwiches and pulled pork, lobster goodies, and much more! Visit our Restaurant page for inspiration for your next great nosh, and take a look at our Food Trucks if you're looking to try something different.
Don't forget to save room for dessert! Punta Gorda//Englewood Beach boasts many shops offering hand-crafted frozen goodies and other gourmet baked goods and sweets. Check out our listicle of some "cool" local treat shops.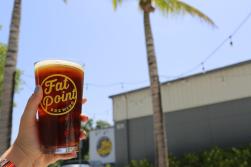 Has the thought of all that delectable food made you thirsty yet? No worries! Our area features wine bars, laid-back neighborhood beer gardens, two wineries (one of which also offers a make-your-own option), a rum distillery, and two craft breweries. Check out our Breweries and Wine & Distilleries pages to find your next great bottle of wine, craft or draft beer, hand-crafted bottle of rum or cocktail, or special gourmet gift or treat.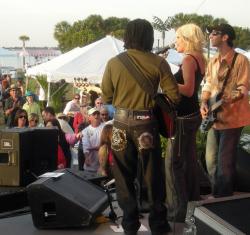 We love the outdoors and are always looking for our next adventure, but the fun doesn't stop when the sun goes down! Punta Gorda/Englewood Beach is chock-full of spots that offer live entertainment on the regular. Listen and chill or dance your feet off, your choice. You'll find every imaginable musical genre, from jazz and rock to country, trop-rock, and reggae, and everything in between.
Live entertainment definitely abounds, and we even have a comedy club that regularly showcases national acts. Plan your jam on our Nightlife & Entertainment page.