Pictured: Street tacos from Cesar's Tacos
Food trucks are thriving in Punta Gorda/Englewood Beach, and they offer a great way to grab a gourmet bite when you're out and about.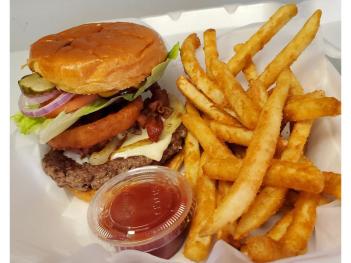 Some may think the terms "food truck" and "gourmet" don't go together, but as many food truck chefs continually work to perfect their recipes and their menus, we're more than comfortable with—and actually pretty excited by—the association.
Punta Gorda/Englewood Beach is home to quite a few mobile cafes that serve many varieties of cuisine. Not all trucks are in our area every day, but most post their schedules on their Facebook pages. Follow your favorites to plan an outing around their schedule, or try something new and tasty when you see a different truck while exploring our beautiful, outdoorsy destination.
Here are a few trucks to get your started; check out our Food Trucks page for more.
Meet "Dr. Ribology": Big Geroy's BBQ offers amazing barbecue (check out the reviews on their Facebook page!), sides, and sweet tea, and is also available for catering. Serves across the county, from Englewood to Punta Gorda, and they're good about posting where they'll be and when.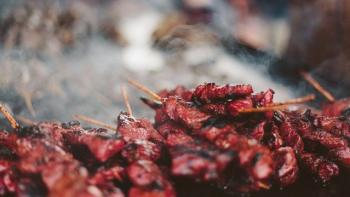 Seasoned to perfection: Cesar's Tacos offers seriously authentic and justifiably popular Mexican street tacos and more. Your first bite will make you a fan, promise. Typically serves at the Lucky Marathon gas station in Port Charlotte.
Cool note: Cesar's Taco's and Danny's Food Truck (Cesar's son's truck!) are featured in a great article—and on the cover—of Harbor Style magazine. Read more about this amazing family right here.
Hungry? Curb Your Appetite! This upscale food trailer puts out some amazing barbecue, crafted by two great chefs who love what they do and have over 30 years combined experience! They source all local ingredients, and serve at various locations in and around Englewood.
Truly terrific tacos: Danny's Food Truck serves authentic Mexican food people can't stop raving about (especially the tacos, but seriously try the rice and beans as well. Trust). Regularly scheduled at the Lucky Marathon gas station in Port Charlotte.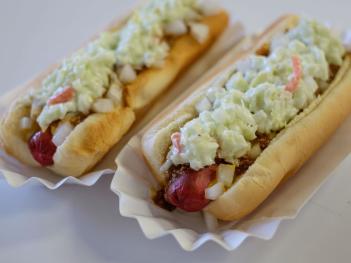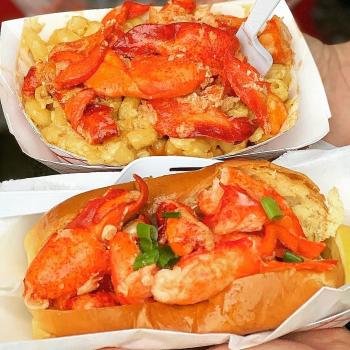 Lobstah? Yah! Mobstah Lobstah is your local mobile seafood hookup, featuring crab cakes, fish and chips, and of course, Maine lobster in scrumptious mac and cheese, tacos, and more. Often sets up at D'vines Wine and Gift Emporium in Port Charlotte.
A taste of the island: Puerto Rican Spice features different specials each day, including oxtail, amazing empanadas, stellar roasted pork, and other Puerto Rican specialties. Often serves at Light Ideas Inc. in Port Charlotte as well as at the Punta Gorda Airport.
It's like Philly is right here: Ralph's Original Cheesesteaks & Hoagies offers a variety of truly tasty hot Philly cheese steaks—including cheese chicken, Italian chicken, and pizza steak—and cold hoagies from their semi-permanent location across from Roadrunner Express Lube in Port Charlotte.
Crave-able cuisine: Red Roc Cravings: Chef Hector offers gourmet traditional Mexican cuisine like burritos and street tacos, and salsa so tasty they sell it in tubs due to popular demand. They also offer vegetarian options, like the Mia Veggie Burrito, named after Hector's vegetarian daughter, who was the toughest critic as he perfected the dish! Often at Punta Gorda Airport and in Babcock Ranch.
Comfort food of a particular hue: Thee Purple Potato serves up unique and tasty stuffed purple potato and rice bowl creations. They periodically set up at Pelican's Snoballs on Tamiami Trail.
We hope you'll give some of our local mobile chefs a try, and let us know which are your favorites!