Food trucks are thriving in Punta Gorda/Englewood Beach, and they offer a great way to grab a gourmet bite when you're out and about.
Some may think the terms "food truck" and "gourmet" don't go together, but as many food truck chefs continually work to perfect their recipes and their menus, we're more than comfortable with—and actually pretty excited by—the association.
Punta Gorda/Englewood Beach is home to several mobile cafés that serve many varieties of cuisine. Not all trucks are in our area every day, but most post their schedules on their Facebook pages. Follow your favorites to plan an outing around their schedule, or try something new and tasty when you see a different truck while exploring our beautiful, outdoorsy destination.
Here are a few trucks to get your started; check out our Food Trucks page for more.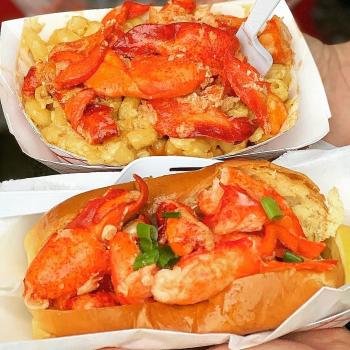 Lobstah? Yah! Mobstah Lobstah is your local mobile seafood hookup, featuring crab cakes, fish and chips, and of course, Maine lobster in scrumptious mac and cheese, tacos, and more. Often sets up at D'vines Wine and Gift Emporium in Port Charlotte.
Meet "Dr. Ribology": Big Geroy's BBQ offers amazing barbecue (check out the reviews on their Facebook page!), sides, and sweet tea, and is also available for catering. Serves across the county, from Englewood to Punta Gorda, and they're good about posting where they'll be and when.
Seasoned to perfection: Cesar's Tacos offers seriously authentic and justifiably popular Mexican street tacos and more. Your first bite will make you a fan, promise. Typically serves at Rita's Italian Ice at the Bayshore Village Shopping Center in Port Charlotte.
Truly terrific tacos: Danny's Food Truck serves authentic Mexican food people can't stop raving about (especially the tacos, but seriously try the rice and beans as well. Trust). Trades off with Cesar's at Rita's Italian Ice.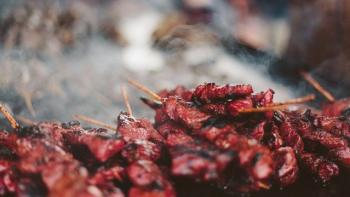 A taste of the island: Puerto Rican Spice features different specials each day, including oxtail, amazing empanadas, stellar roasted pork, and other Puerto Rican specialties. Often serves at Light Ideas Inc. in Port Charlotte as well as at the Punta Gorda Airport.
Nando's Taqueria serves "the real stuff" - meaning bona fide burritos, tacos, tamales, and more at Penske Truck Rentals in Englewood and is a multiple winner of the "Best of Englewood" award, including 2023's Best Food Truck. 
We hope you'll give some of our local mobile chefs a try, and let us know which are your favorites!