It's never too early to contemplate how you'll celebrate Father's Day this year. Will it be a gift year? Maybe a special dinner or fun activity year…or all three? (Dad will probably vote all three.)
You've come to the right place for Father's Day gift ideas: we think Punta Gorda/Englewood Beach is the best spot to spend this holiday weekend, and here are our recommendations for things to do on Father's Day:
No dad can resist a hearty breakfast or brunch, especially with mimosas and/or bloody marys. Find a great restaurant to either ease into the day or start bright and early to get a jump on some fun Father's Day activities.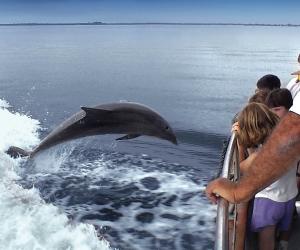 Speaking of activities, a chartered fishing trip with a local guide is a gift that any angling dad will appreciate. Find fishing trips of all kinds, from deep sea to back bay, from freshwater to salt, and even fly fishing. Make your trip—and your catch—more memorable by trying one of our local Cook Your Catch spots.
If your dad might prefer being out on the water without fishing, you can find plenty of places to rent your own vessel to explore our wonderful waterways at your leisure. If you don't want to do any of the work, try a nature or sunset cruise, or indulge in a sailing excursion. Whichever you choose, the fun is built right in.
If dad is a pickleball fan, he's in luck! There are many public pickleball courts in the area, including the amazing PicklePlex® of Punta Gorda.
If dad is a reptile fan, head over to IguanaLand to experience the largest reptile zoo in the world.
Of course, nothing truly beats a beach day. Dads of all kinds will enjoy the soft sand, warm water, and even better, the five great restaurants within easy walking distance.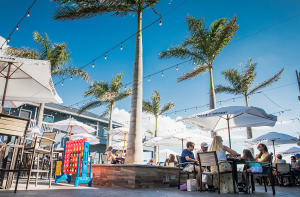 Speaking of food, every dad is different, so Father's Day dinner ideas are of course going to run the gamut. Luckily, our restaurant scene is thriving, with tons of independent restaurateurs. No matter if dad is craving a huge steak, a hearty helping of Mexican or Italian food, a fresh vegan meal, or he wants to dive into a bucket of fresh seafood or sample artistic sushi, our many independent restaurants have got it covered.
Wherever you eat and whatever you do on this special day, celebrating every minute and milestone is easy to do in Punta Gorda/Englewood Beach. We hope to see you and your dad around.