It's no secret that Punta Gorda/Englewood Beach is known for its miles of beaches, beautiful golf courses, great dining and more, but a lot of the appeal of the area can be found in a few family-friendly hidden gems you may not know about! 
 
Port Charlotte Beach Park
This recreation complex offers a man-made beach, a boardwalk with fishing pier, boat ramp, canoe/kayak launch, pickleball, tennis, volleyball and basketball courts, a playground area, small shelters with a picnic table, two large pavilions, restrooms, a heated swimming pool, and a recreation center. Whew! If all that wasn't enough, people gather there at "The Golden Hour" to enjoy our spectacular sunsets. Parking at Port Charlotte Beach Park is 75¢ an hour, payable via the free ParkMobile app.
 
Babcock Ranch Eco-Tours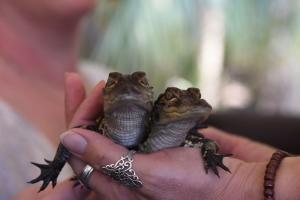 If you're looking for a uniquely fun, funny, and educational experience, Babcock Ranch Eco-Tours are the perfect thing for you! You get to see wildlife and nature up close and personal.

When we visited, we really didn't know what we were getting ourselves into, but, we were pleasantly surprised! This certainly is a hidden gem more people need to know about.

On this tour, you will board a bus and you will immediately start seeing one cool animal after the other! You will see everything from horses, cattle, birds, alligators (lots and lots of alligators), and more! There are surprise animals you get to see that aren't mentioned...but I don't want to spoil the fun! Go check it out for yourself. You will not be disappointed.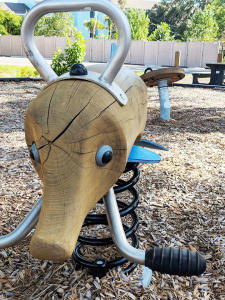 Octagon Wildlife Sanctuary
This sanctuary for rescued or relinquished exotic animals is a wonderland of fascinating creatures. Kids will be enthralled by the lion and tigers, primates, canines, birds, and yes, bears, and many other species. Contact Octagon Wildlife Sanctuary to arrange your private guided tour today!
 
IguanaLand
If your kids are fans of lizards and turtles and the like they'll be very excited to visit IguanaLand, the largest reptile zoo in the world! With over 230 species from around the world housed in comfortable habitats, families can usually tour the entire park in 1.5 to 2 hours. They also offer VIP and Animal Encounter tours for behind-the-scenes and up-close-and-personal time with the animals. 
 
Kidstar Park
Kidstar Park is a big play place for kids—big as in BIG! The kids could play in the ball pits and tunnels for hours. Plus, they have an arcade where kids can win tickets and exchange them for a fun prize. 
 
Peace River Wildlife Center
The Peace River Wildlife Center is home to many various kinds of birds, including bald eagles, pelicans, and more! It's free to the public and it's next to an adorable park, beach, and nature trail. Admission is free and donations are welcomed. 
 
Ponce de Leon Park
Punta Gorda has so many beautiful sights that it's hard to pick out a favorite. However, we do have one at the top of our list! We found a great boardwalk trail at Ponce de Leon Park that is perfect to take in the beauty of the mangroves and water views.

The boardwalk trail is across the street from the park and beach area so it's easy to miss. Be sure to look for it.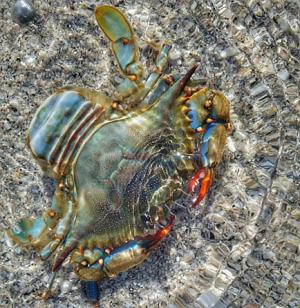 Lemon Bay Sunrise Rotary Park in Englewood
Lemon Bay Sunrise Rotary Park was rebuilt by the Englewood Lemon Bay Sunrise Rotary Club, and it is so nice! There is a boat ramp, a small playground for the kids to play on (perfect for playing while dad gets the boat in and out of the water!), picnic shelters, and bathrooms. They have life jackets available to borrow if you don't have any for the kids! You do have to pay for parking- and there's plenty of parking for both cars and trailers.
 
Stump Pass Beach Park 
We love Stump Pass Beach State Park because it has a hiking trail with the view of the Gulf of Mexico on one side and the view of the intercoastal on the other side! You can hike the sandy path the whole route, or you can stop off at one of the many outlets to the beach and enjoy the beach side of the trail. 
It is $3 to park and oh so fun. We went about an hour before sunset and hiked a little way up and then walked back down the beach side to see the sunset as we walked. It's also a great place to fish and launch your kayaks! Tip: arrive early during the winter and spring season since parking is limited. 
 
Banyan Street on Boca Grande
Gasparilla Island, also known as Boca Grande, is such a beautiful island! There is a $6 toll to get across the bridge, but it is worth every penny. One of the many beautiful spots on Boca Grande is Banyan Street. It has big, beautiful banyan trees that make for a great photo spot. We drive down this street every time we visit the island.