Once you get here, you'll be so relaxed, you'll feel like you're on the ultimate staycation!
Punta Gorda/Englewood Beach offers several different vibes, depending on where you stay. Englewood, Cape Haze, and Placida are laid back, Punta Gorda is casually elegant, and Port Charlotte is an easygoing and friendly geographic hub.

Here are some staycation ideas for you:
For a more cosmopolitan—but still laid back—experience, set yourself up in Punta Gorda. There are tons of independent restaurants, lots of live music, adorable boutiques, authentic pubs, spas and salons, and art aplenty, from our Botanical & Sculpture Garden to galleries and 30+ historical murals around town. Most of the fun is within easy walking distance and there's a convivial atmosphere that may make you want to stay longer.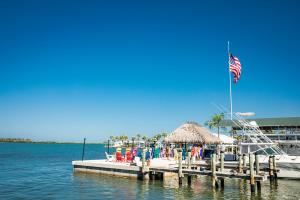 Englewood, Cape Haze, and Placida are beachy and laid back, with amazing fresh seafood, an unhurried vibe, and easy access to perfect sandy shores and Gulf waters. You'll find a wide range of accommodation options, from hotel rooms and cozy condos right on the beach to large homes able to comfortably harbor multiple people, both on secluded beaches and right in town. There are a lot of ways to get on the water, from boat tours and rentals to Jetski tours and parasailing. Or hop on a fishing charter and catch your own dinner!
In Port Charlotte, indulge in truly stellar dining from creative gourmet to traditional steakhouse and Italian to crab shacks and fish and chips to die for. Live music features heavily and shopping is abundant and eclectic. A stay in Port Charlotte also sets you up perfectly to pop over to Englewood or down to Punta Gorda quickly and easily.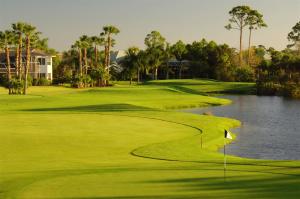 You'll also find 15+ top-notch golf courses in the area, amazing nature trails and parks, fascinating wildlife, serene paddling and kayaking, and a homey flavor that will bring that staycation feeling to the forefront. You may not want to leave!