Centennial Park
Located just around the corner from Charlotte Sports Park, the NCRP features a combination of adult and youth baseball fields and serves as an ideal complement to the Charlotte Sports Park for large tournaments. This popular facility also has 4 lighted soccer fields and a unique disc golf course.
Centennial Park has served as host to numerous baseball tournaments including the Snowbird Baseball Classic which annually attracts a variety of NCAA collegiate teams such as the Ohio State University, University of Michigan, the Air Force Academy, and many others.
The facility has also hosted various soccer events including the FYSA Regional and the 3 v 3 Live Tournament.
Over 1,000 quality hotel rooms can be found at affordable rates within a 15 minute drive of the venue.
Note: Centennial Park was formerly called North Charlotte Regional Park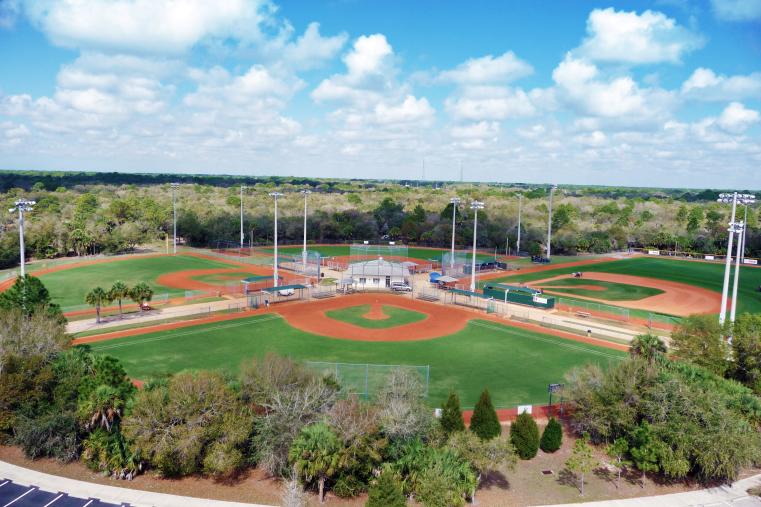 Key Stats
Baseball/Softball
Baseball fields: 5
2 adult fields (1 lighted)
3 youth fields (lighted)
Softball fields: 1 (lighted)
Covered dugouts
Batting cages
​Seating: bleacher seating for 100 at each field with ability to add additional bleachers
Soccer/Disc Golf
Soccer fields: 4 (lighted)
Disc Golf: 18 holes with multiple tee boxes
General info
Concessions: permanent stand at both baseball and soccer locations
Restrooms: permanent structure at both baseball and soccer locations
Parking: 500 paved spaces