Outsider: Matt Nemec
Business Development Director at The Wyvern Hotel and Perch 360 Restaurant
As a resident of Punta Gorda/Englewood Beach for 37 years, Matt Nemec is an Outsider through and through. So it comes as no surprise that he's the Business Development Director for one of the most popular outside gathering places in town: The Wyvern Hotel and its Perch 360 Restaurant and Bar, the rooftop establishment where guests enjoy wining and dining with sweeping views of the Peace River and spectacular sunsets. Here Matt talks a little about why the area has captured his heart – and why it'll capture yours.
What's your favorite thing about Punta Gorda/Englewood Beach?
To me, the Peace River is the hidden gem of our town. And I've had the opportunity to live on the Peace River for 25 years. By boat, if you go north to the upper river, you find yourself engulfed in bird rookeries, surrounded by exotic birds and alligators. And, sometimes, if it's springtime and the orange blossoms are coming out, the fragrance is just intoxicating. And as you look around, it looks exactly the same as it did 1,000 years ago. Almost like nobody has ever been here before. Like I'm the only guy – I'm the only person that's ever been here! And I get excited every time I talk about it because it's so amazingly awesome.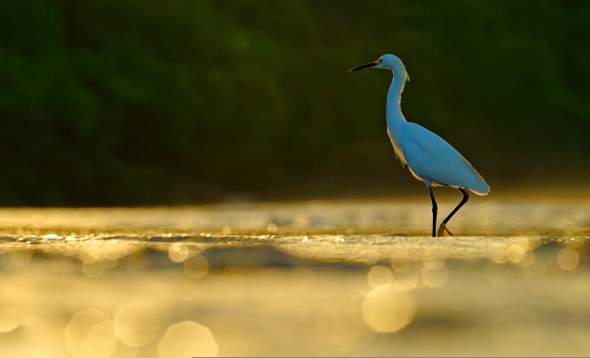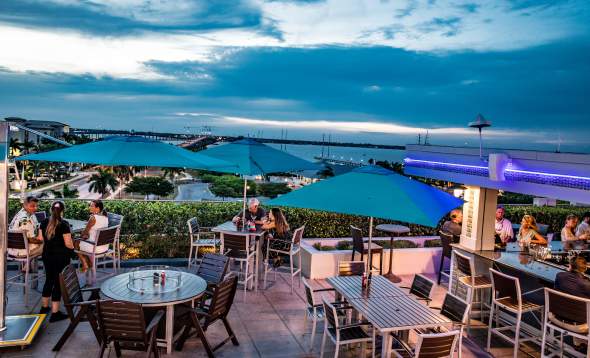 So, it sounds like you enjoy boating.
Yeah, I get into it a little bit (laughing). When my friends come into town, we'll head out to the islands, Cayo Costa or Boca Grande, because even after 37 years of experiencing Cabbage Key, let's just say it's still exciting to me. So I know for them, for the very first time, it's going to be really exciting. And we always go to Fishermen's Village on the first time out. And a lot of my friends are golfers and there's a lot of golf courses around here, so we do that.
Tell us about The Wyvern.
It's a 63-room boutique hotel that's locally owned and operated. You won't be greeted by a bunch of robots. You're being greeted by real people who make you feel like you're stepping into a friend's home. You're coming into our house, not a building. We have fine dining downstairs at 88 Keys and Perch 360 upstairs – that's our rooftop pool bar. You can see all of downtown Punta Gorda and you get the chance to view some incredible, world-class sunsets along the Peace River. And we have a lot of bands and there's great music and energy up there. We have Sunday pool parties with a DJ, too. The people who are on vacation love us and wish they didn't have to go home.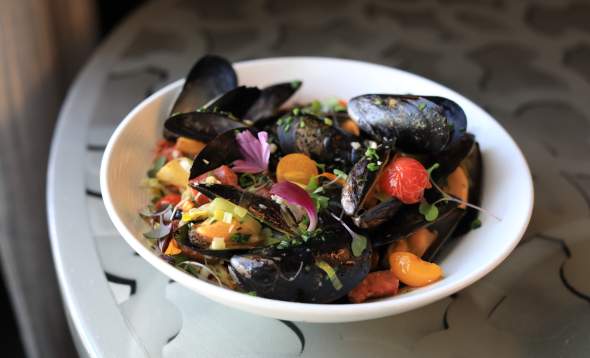 I bet! Speaking of vacation, visitors are always looking for great dining experiences. What can they expect at 88 Keys and Perch 360?
We take great pride in buying local, fresh ingredients. We get our steaks from Arcadia. And we don't do a lot of fried food. We keep it healthier than that. And I've been able to put together the best wine list in town – previously I had my own wine distribution company for 12 years.
What about the artwork displayed in the hotel?
We've created a really tight partnership with the Visual Arts Center for local artists to display their work here. We have a "passing of the brush" event every six months, where the existing artist passes the brush to the next artist to display his or her work. The local art community comes, we hang all of the new art in the lobby, everybody claps, and it's a great time. But you know what's neat about that is our hotel changes every six months. So if you're here quite often, you might come back and get a completely different feel from what you got just a couple of months earlier.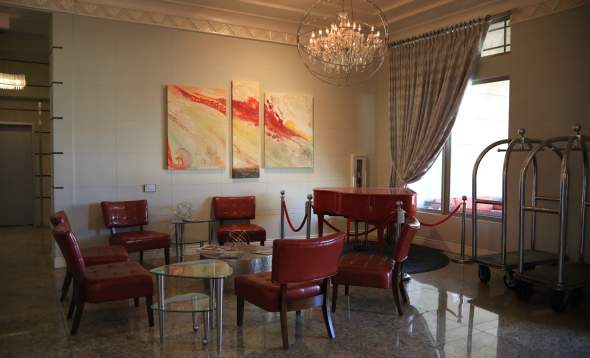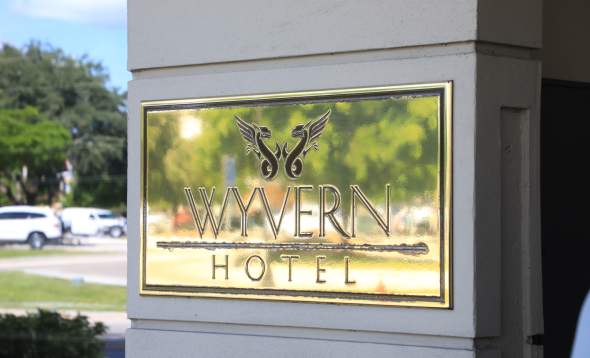 I understand that you won an international award for supporting for the local community?
We did. The Wyvern is a Choice hotel brand. We're in the Ascend Hotel Collection, the upper echelon of the Choice hotel chains. There are 7,100 hotels in 41 different countries. They sent out five questions and one of them had to do with community. So I answered the community question and never even thought about it again. Well, all of a sudden, they get a hold of us and we won the "Ascending Community Service Award." We're all humbled because we live in Florida and we don't really think of The Wyvern as being internationally known. There's somebody out there somewhere – I don't know, Singapore, let's just say – and they're saying, "Where the heck is Punta Gorda?" So to me, I think that's kind of cool and I take it to heart. It humbles and excites me at the same time.
We don't know about you, but we're ready to explore the upper Peace River, not to mention toasting the sunset at Perch 360!
Thanks to Matt Nemec for sharing why he's an Outsider and what makes The Wyvern such a one-of-a-kind place. If you're an Outsider, we hope you'll plan your visit to Punta Gorda/Englewood Beach soon, where we say, "Outsiders Welcome." And please enjoy meeting more Outsiders.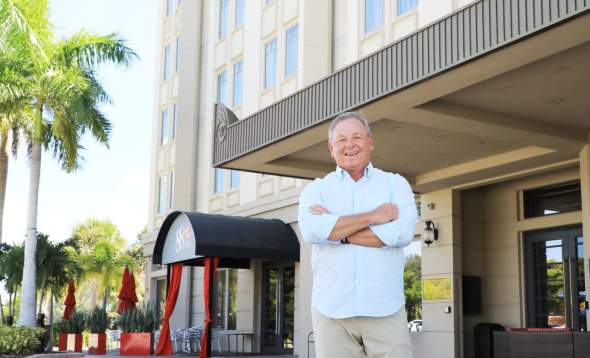 Start Planning