Outsider: Brenda Hillberry
Mate/Cruise Guide at Kingfisher Fleet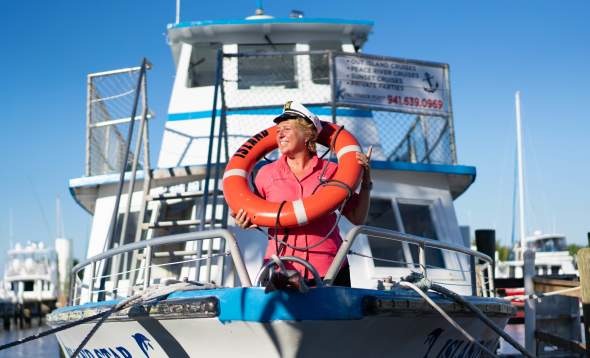 From the Blueway Trails to the Harbor to the Gulf, Punta Gorda/Englewood Beach is home to some incredible waterways. Getting out on the water is a must for any visitor (and local), but not everyone is ready to take the wheel themselves. Luckily, the area features several different companies offering convenient tours of our local waters, including exciting dolphin tours and romantic sunset cruises. One such business is King Fisher Fleet, and with them comes one of our favorite Outsiders, Brenda Hillberry. In between tours, specifically before preparing to embark on that evening's sunset cruise, Brenda gave us a chance to ask her why taking a ride with King Fisher Fleet is the best way to see our local waters.
We know you're not originally from Florida. Where are you from and what brought you to Punta Gorda/Englewood Beach?
I moved here from Pennsylvania. My family were and still are a bunch of snowbirds and have visited Punta Gorda/Englewood Beach for years. I would visit with them, and eventually I just fell in love with the area. Back in Pennsylvania I was always finding things to do outside, but with the weather you can't be outside all year long. Here, you can spend almost every single day outside, and that's what really convinced me to make the move.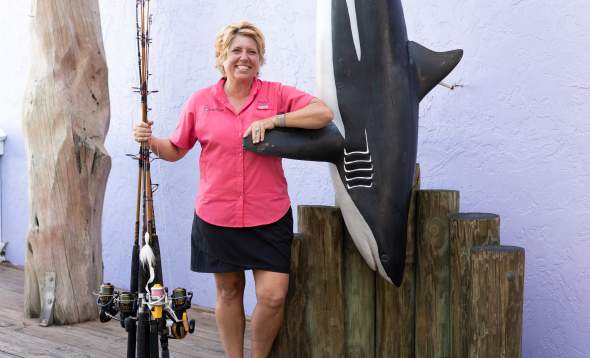 How did you get involved with King Fisher Fleet?
Oh boy, well, since we used to visit all the time we would go on King Fisher Fleet's trips out to the islands, to see dolphins, or to catch a sunset. When we moved here, we got annual passes and would go out with them all the time. Eventually, they had an opening. I was already taking tours and cruises more than the average person, so it just seemed like a natural fit.
What is it about taking a boat tour or sunset cruise that you enjoy?
For me and my family it fills that "gotta have a boat" itch we had. When you're surrounded by all this beautiful water you can't help but want to get out there and explore. But, we don't have a boat. We don't have anywhere to put a boat. And when we first moved to the area we didn't know the first thing about boat handling or maintenance. So, going on a tour, cruise, or charter with a company fills that need to get out on the water without the cost, hassle, and responsibility of owning a boat. And for those visiting the area this is definitely the way to go.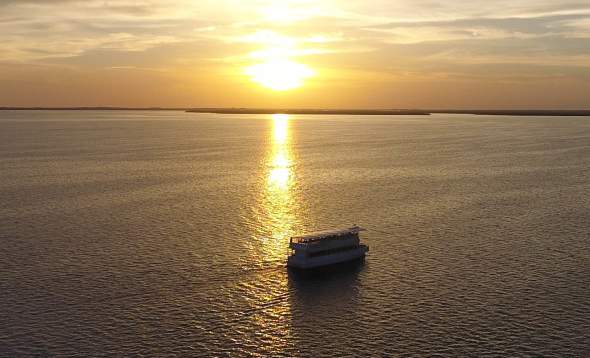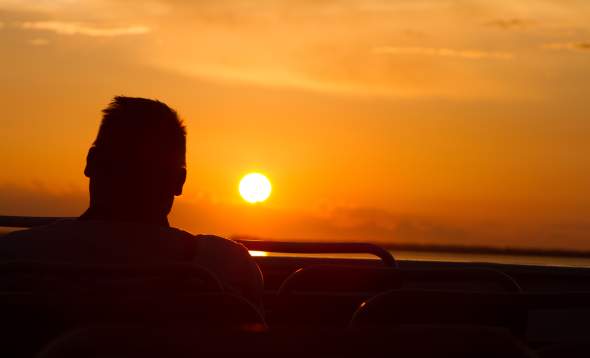 But aren't there a lot of companies throughout the area renting small boats?
Yes, absolutely. And for some people that's the way to go. You can find several knowledgeable and helpful businesses happy to rent you a personal watercraft. But if you're not familiar with driving a boat, companies like King Fisher Fleet are here to help you still get out on the water. Or maybe you just want to go on a relaxing boat ride and not worry about manning the wheel? We're great for that too. A person looking to take a dolphin tour or sunset cruise just wants to relax, enjoy the water, and let someone else handle the responsibilities of staying on course. Plus, for our elderly visitors or those unable to physically drive a boat, our tours, cruises, and charters are an excellent alternative.
What is it about being a mate with King Fisher Fleet that you enjoy?
Obviously getting out on the water and working outside is a big bonus. But, meeting new people from all over the world visiting Punta Gorda/Englewood Beach is magical. As a mate, I'm one of the first people guests will interact with on the boats. We help them find seats, get them refreshments, and serve as informative hosts for everything they'll see and experience on our journeys.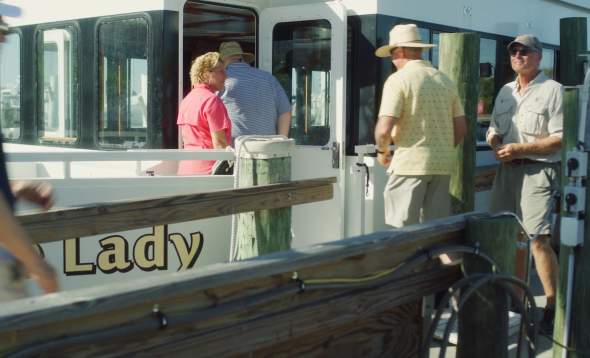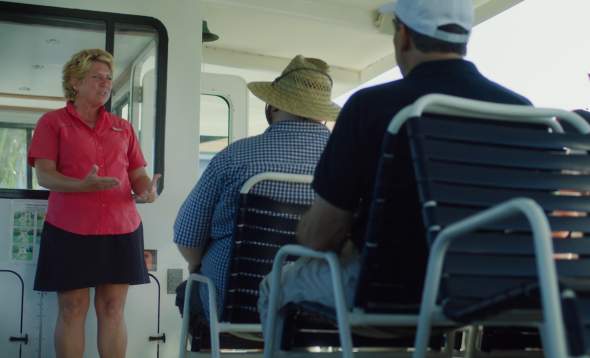 What are some of the things you discuss with guests?
We point out sights along the shore, we tell them about the area, and we keep an eye out for dolphins and other marine life. We also serve as a source of information about what to do in the area. Guests are often asking us where they should go next, where's a good place to eat, and what activities we like to do. King Fisher Fleet is located at Fishermen's Village so I'm always telling them about the wonderful restaurants we have right here, and the other options throughout the area.
Is there any guest interaction that stands out more than others?
Of course there's so many that it's hard to choose. One that stands out is when we went out with a couple from up north who had never really been out on the water, at least for something like a dolphin tour. We got out of the harbor, and within a few minutes found a family of dolphins that actually followed alongside the boat. The couple was completely overwhelmed, and the wife even started crying tears of joy at seeing these dolphins, especially the baby dolphin. There's plenty of opportunities throughout the country to see dolphins in tanks, but that can't compare to seeing them in the wild.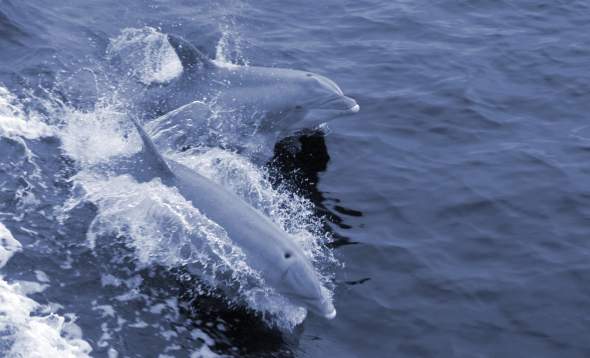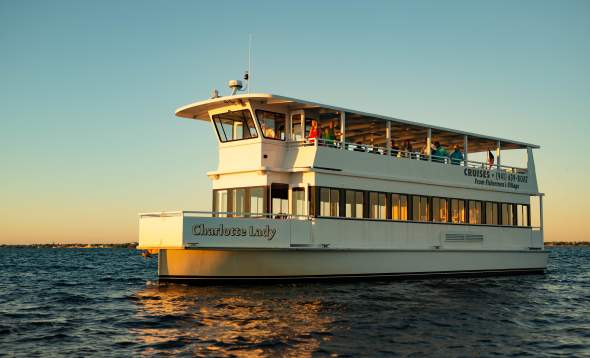 Big thanks to Brenda for talking with us. She liked the boat tours at King Fisher Fleet so much that she took the plunge to become a mate, and for that we think she's an Outsider. Maybe you're an Outsider too? If so, we hope you're inspired to learn more about Punta Gorda/Englewood Beach, where we say, "Outsiders Welcome."
Start Planning