Even during rainy season, often the skies clear after a few minutes of downpour, which lets us get back to playing outside. But if the wet weather persists or if you're just looking for inside things to do, we'd like to offer a few suggestions: 
 
Visit a Museum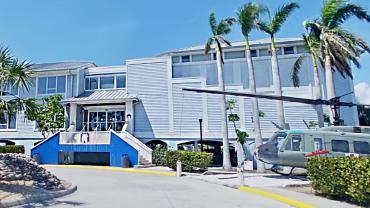 The Military Heritage Museum has a mission to "promote an understanding and respect for the rich military heritage of the United States and the sacrifices made by our country's veterans, living and dead, emphasizing that freedom is not free." Thousands of military artifacts dating back to the Spanish-American War to current conflicts are on display. The museum is made possible by the more than 75 volunteers, most of whom are veterans, who give their time. 
 
Enjoy a Leisurely Lunch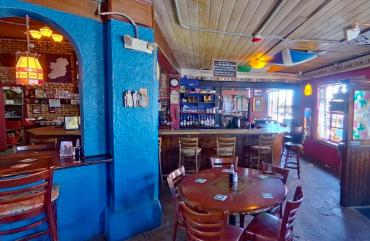 Not that you need an excuse, but a rainy day is the perfect time to enjoy a nice long lunch. You'll find myriad independent restaurants in the area, with tasty cuisine of all kinds, from light and healthy to indulgent.
Even more fun is keeping an eye on the skies from a waterfront restaurant, so you know just when to get back out there.

Go Bowling or Gaming
Don't worry if you don't know how or haven't done it in years, bowling is, well, a ball! Bowland and Treasure Lanes (both in Port Charlotte) are both newly renovated and ready for some strikes.
Kidstar Park in Port Charlotte is open Friday through Sunday and features a vintage arcade, go carts for both kids and adults, a gigantic play wall, snack bar, and so much more!

Golf in Comfort
Work on your game and have a blast even when the weather isn't cooperating at Go4Golf. Play some of the great courses of the world on their state-of-the-art simulators, in temperature-controlled comfort. Have drinks, hit some balls, and relax!
 
Browse Galleries 
Punta Gorda/Englewood Beach is home to a lot of creativity. An inside day is a great time to get into some of the galleries to browse artwork and speak with artists. Visit Hatch Gallery in Port Charlotte or stroll through Sea Grape Gallery, Artisan Atelier, and Visual Art Center Punta Gorda.
 
Escape the Room
 This family-friendly indoor adventure takes teamwork to solve a mystery in less than an hour. Punta Gorda/Englewood Beach features two escape rooms, Escape Rooms Unlocked in Punta Gorda and Escape Port Charlotte in Port Charlotte.

Shop, Grab a Bite, Tap a Toe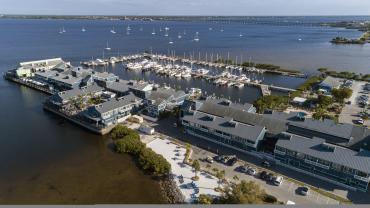 Whether you're shopping for yourself or others, or just browsing, the many unique shops at Fishermen's Village are always fun. Replenish your energy with any of their many waterfront restaurants. You'll probably also run into some great live music and are almost guaranteed a spectacular sunset.
We hope this short list of "indoor" things to do is as fun for you as playing outside is!