One of the benefits of being on vacation is that you can hit the hay whenever you want. Going to bed and getting up early is great when you have a full day of outdoor adventure planned, but don't forget to indulge in a fun night out or two, with a luxurious sleep-in the next morning. (May we suggest a few great breakfast and brunch spots to start your day right?)
For some night owl fun, check out these friendly and musical spots open late:
Dean's South of the Border offers live music 7 days a week, a convivial atmosphere, and a tasty menu featuring Tex Mex and American classics. Sit outside to enjoy the tunes and soak up the vibes. The dance floor is always full of people dancing the night away! Open until midnight Monday through Thursday, and till 1 am on Friday and Saturday.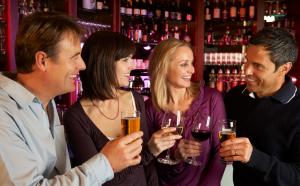 Nothing brings people together like toe-tapping music and wonderful food and drink, and The Celtic Ray Public House provides that and more. Their expansive outdoor beer garden is the perfect spot to catch some tunes and toast your fellow revelers with a pint (or two). Live entertainment almost every night, pub trivia and weekly curry specials make it as authentic as you can get! Open until 1 am, seven days a week, with the kitchen open until midnight for those late-night hankerings.
Leroy's Southern Kitchen and Bar's menu is full of new American comfort food with a deft Southern flair, and they pride themselves on their hospitality. It's a downtown Punta Gorda hotspot into the wee hours. With live music almost daily and a 1 am close time on Saturday nights, you know where to go when you're in a party mood.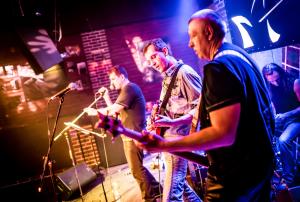 All-Star Sports Grill in Port Charlotte is a popular local hangout with a welcoming atmosphere and a deep menu. They also offer live music Tuesday through Sunday, and they're open until 2 am on Friday and Saturday nights, so you don't have to cut your night out short.
The End Zone Sports Grille in Englewood offers daily dine-in specials and a wide variety of tasty bar bites and entrees and a relaxed sports bar vibe. This friendly neighborhood spot features live music every evening—except for Mondays, which is Karaoke night. Friday and Saturdays they're open until 2 am, so there's plenty of time to relax and enjoy the food, music, and camaraderie.
Have fun out there!