Gulf of Mexico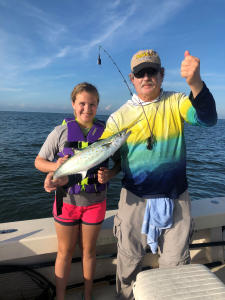 The Fall runs of Spanish mackerel and king mackerel are always good news for December offshore fishing in southwest Florida. There is plenty of bait offshore so the Spanish and kings might linger in the area, which in seasons past has sometimes resulted in good mackerel action as late as Christmas.
Bottom fishing is usually steady, but check for the closing of red grouper and lane snapper season at MyFWC.com. 
As an alternative if and when their seasons are open, gag grouper and mangrove snapper can usually be found on artificial reefs or natural rock ledges in as little as 30 feet of water. As a bonus, hogfish and big sheepshead typically start to move onto those same sites, so baiting with live shrimp is a great idea!
 
Charlotte Harbor

Charlotte Harbor's anglers usually do well on trout in December. Always check the regulations along with the season open and close dates, since size and bag limits often change.
Look for trout on any flats where there's a bit of sea grass, though they'll vacate the flats in search of deeper water if the weather turns cold. The trout flats \usually also produce a smattering of pompano, a cobia or two, and a few bonnethead sharks.
Redfish action in the upper harbor is usually steady in December. Reds tend to migrate inland and can often be found in tidal creeks and the river mouths. They'll stay in these locations all Winter before heading back out in the Spring.
Anglers looking for a meal can target sheepshead by fishing around rocks, docks, and pilings.