Gulf of Mexico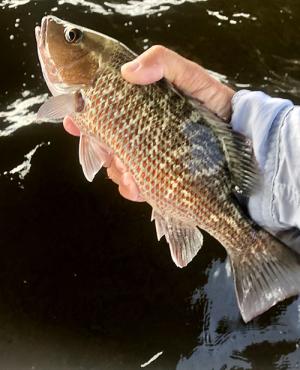 August typically sees nearshore artificial reefs and rock ledges in 30 to 60 feet of water stacked up with mangrove snapper, barracuda, and Goliath grouper. This is good news if you're targeting the latter species, but not so great if you're targeting snapper, since barracudas and grouper have a habit of snatching hooked snapper before they can be landed. The best solution is to go with heavier tackle and do your best to get the snapper aboard asap.
Bottom fishing on flat rock in 70 to 100 or so feet of water is an easy, productive way to put a mixed bag in the cooler. Lane snapper, red grouper, porgys, and grunts will be in that mixed bag, with more legal sized red grouper taken in deeper water.
 
Charlotte Harbor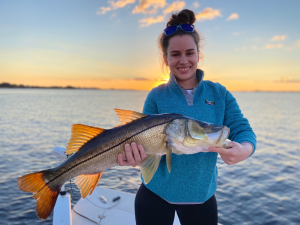 Typically August means the harbor is also a mixed bag, Keep an eye out for tarpon! Shark fishing is usually a solid choice, mid- to lower-harbor as fresh water from river runoff pushes the fish "downstream."
Look forward to catch-and-release snook fishing from about mid-harbor all the way out to the Gulf. They like to cruise mangrove shorelines and bar edges and stack under docks along the ICW.
Scattered catches of Spanish mackerel will likely continue all month, especially in the lower harbor and trout are possible just about anywhere there's dense sea grass on the bottom.