Tampa Bay Rays Spring Training
Take a Few Days and Catch Some Rays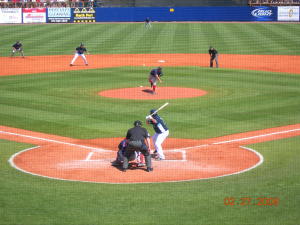 The atmosphere of a Florida Spring Training Baseball game is unlike anything else!
Sunshine and average daily temperatures in the upper-70's make Florida the destination of choice for 15 of the 30 Major League Baseball team's spring training programs, including our own Tampa Bay Rays.
Millions of fans each year escape wintry blasts up north to enjoy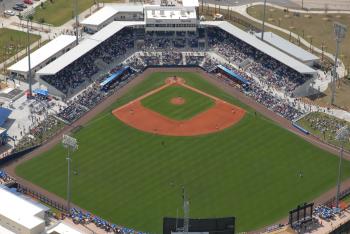 spring training in sunny Florida. It's even better here, in Punta Gorda/Englewood Beach, with our wonderful facility, the Charlotte Sports Park.  
Containing over 5,000 fixed seats and additional berm seating along the first and third base lines, the Park in Port Charlotte, Florida is the perfect place to experience Spring Training. Every seat is a good one, offering an up-close view of your favorite players.
The pop of a ball hitting a glove and crack of the bat can be distinctly heard from every seat and every corner of the stadium.
In 2014, the stadium was ranked the #1 Best Spring Training Facility in the U.S. by USA Today/10best.com.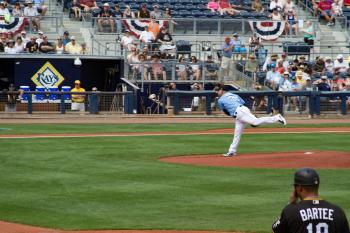 Whether you're visiting from out of state or you are a local resident, we hope you can join us!
A note: the majority of the games begin at 1:05 p.m. so be sure to bring your sunscreen to "catch some Rays."
The Ray's regular season home field, Tropicana Field, in St. Petersburg, is only about 90 minutes up the road and makes for a good day trip. Learn more about the Tampa Bay Rays here.