Event History
Snowbird Baseball Classic:  Initiated in 2009, this annual event attracts dozens of NCAA Division I and III teams every February and March.  Teams that have participated in this event include the Ohio State University, University of Michigan, the Air Force Academy, Notre Dame University, University of Iowa, West Virginia University and many other Division I schools as well as Marietta College, a perennial Division III powerhouse and 2012 National Champion.  The success of this event has been instrumental behind several upgrades to both North Charlotte and South County Regional Parks, including the construction of an additional collegiate caliber field at North Charlotte Regional to accommodate the event's expansion.  In addition to this event, our baseball venues have successfully hosted various tournaments for other organizations including USSSA, B.E.S.T. Baseball, IBC, Perfect Game, and AAU.
www.snowbirdbaseball.com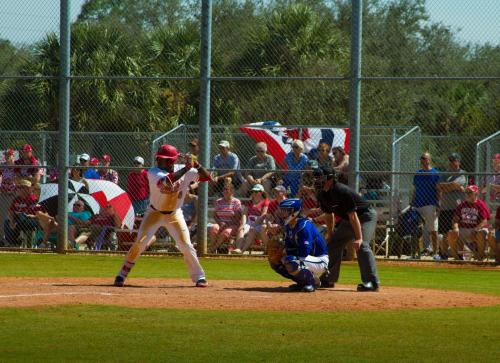 Charlotte Harbor Regatta:  Since 2010 this regatta has taken advantage of the 270 square miles of water in Charlotte Harbor to host one of the fastest growing regattas in the state.  Each year the event hosts sailors in approximately 10 different classes and in 2013 hosted the Lasers Midwinter Championships in conjunction with the event. The 10th annual Charlotte Harbor Regatta is scheduled for February 1-3, 2019.
www.charlotteharborregatta.com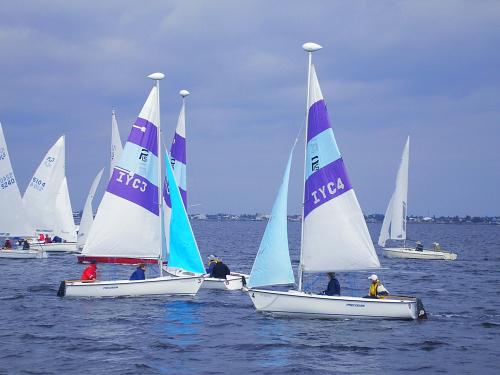 AAU Fall State Gymnastics Championships:  The Charlotte Harbor Event & Conference Center has proven to be an ideal set-up for this event as well as other gymnastics, cheerleading, and martial arts events.  The facility features 20,000 square feet of columnless space and is conveniently located within walking distance of three hotels and dozens of shops and restaurants.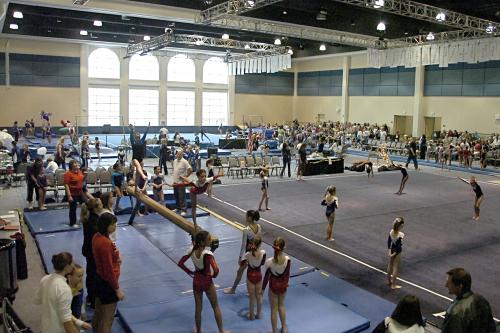 IFDS Disabled Sailing World Championships:  Due to the success of the Charlotte Harbor Regatta, our destination was chosen to host this international event which served as a qualifier for the 2012 Paralympic Games in London.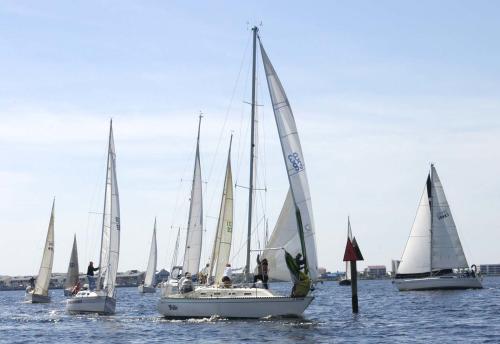 Women's Golden Gloves National Championships:  This event, which was held at the Charlotte Harbor Event & Conference Center, served as a qualifier for the London Olympic Games and saw athletes participate from as far away as California and New York.  In addition, our local venues have hosted numerous other Golden Gloves events including state and regional championships.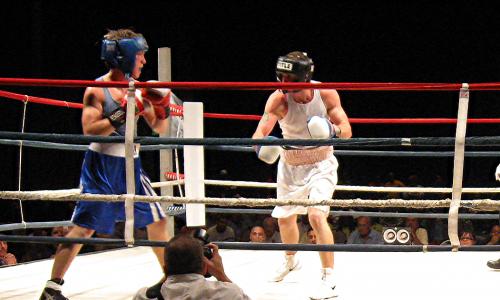 BMX State Championship Qualifier:  Charlotte BMX, which oversees one of the best BMX tracks in the State of Florida, has planned and organized multiple statewide events with most attracting over 700 riders.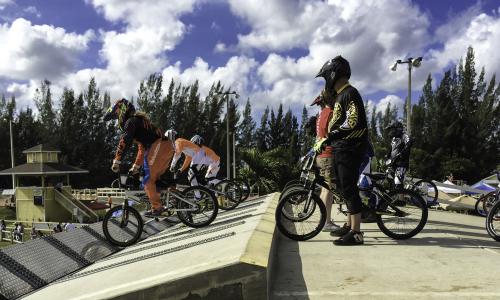 IDSA Half Marathon Longboard Race: The Charlotte Harbor and Punta Gorda Community Redevelopment Agencies and title sponsor Waste Management invited residents to participate in the 10th Annual Hands Across the Harbor Half Marathon Bridge Run, Ride, and Roll. The event featured a half marathon, 5k competitive run, 13.1-mile competitive IDSA sanctioned longboard race as well as a 5k fun walk, 13.1-, 20- and 30-mile bike rides.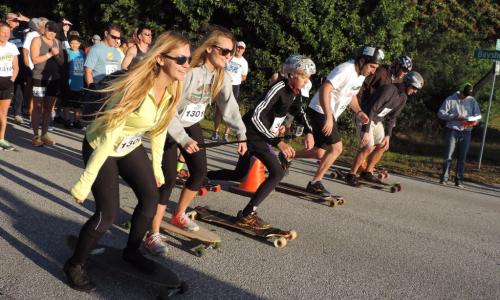 EVP National Pro-Am Volleyball Tour: The EVP tour aims to support beach volleyball events that engage families, athletes, communities, and sponsors in a great day at the beach. This past May, TT's Tiki Bar in Punta Gorda, hosted the Dig the Sun Pro-Am event on their very own, 2 professional volleyball courts.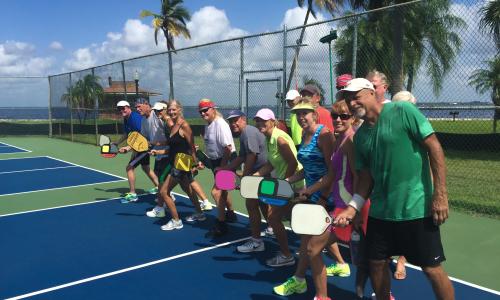 AAU Pickleball Junior and Adult Nationals: The sport of Pickleball is fairly new to the AAU. It was introduced to the Amateur Athletic Union in 2017, and only started with 1 AAU membership, but has since grown to more than 500 memberships with most being primarily from the state of Florida.
About the Charlotte Harbor Gulf Island Coast
Florida's premier year-round eco-tourism destination, Punta Gorda/Englewood Beach, The Charlotte Harbor Gulf Island Coast, is known for its pristine, unspoiled beauty. The area has hosted seven major feature films, been featured on SAIL magazine's list of the "10 Greatest Places to Sail in the United States," ranked by Golf Digest as the "Third Best Place to Live and Play Golf in America," and rated by MONEY magazine as one of the "Best Places to Live in the South." For information about area events, activities and attractions, contact the Punta Gorda/Englewood Beach Visitor and Convention Bureau, 1700 Tamiami Trail, Suite G-2, Port Charlotte, FL; 941-743-1900, or call toll free at 1-800-652-6090 for a free Visitor's Guide; or visit the Web site at CharlotteHarborTravel.com.