In Punta Gorda/Englewood Beach, we think Our Best Side is Outside, and it's possible no one would agree more than Paige Taylor. As the owner of Hooked on SUP, that's stand-up paddleboard, Paige combined her love of paddleboarding with your passion for nature. The tours Hooked on SUP offers don't just get people out on the water, but they educate visitors and locals about the area's plants, wildlife, and ecosystems. We were lucky enough to get a few minutes to talk with Paige as her team prepared the paddleboards and kayaks for a full day of tours and on-the-water adventures.
Is every morning like this?
Just about. Each morning, we roll in before any guests show up, look over the tours we have scheduled that day, decide who is taking out which groups. I lead tours personally, but I also have a whole team of guides as well. We then bring the boards down to the launch and unload the kayaks. Line everything up by the water, make sure each board or kayak has a paddle, life vest, and is ready for the guests. It can be a little hectic depending on the number of people who scheduled tours, but we love it.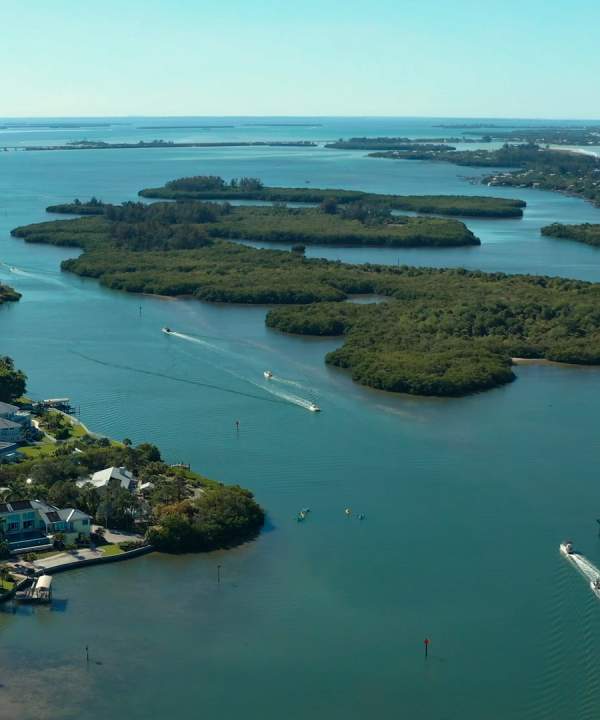 I know you're not from Florida. What brought you to the area, and how long have you been here?
I moved to Florida from Georgia around 2011. Basically, I came for the weather and the environment. I wanted to be somewhere near the water. Needed to be near the water. I wanted to be somewhere warm. I mean, coming from Georgia, I still wanted that ability to be outside as much as possible. But, I also wanted to be somewhere that wasn't too crowded, not too busy. Somewhere that was relaxed, laidback, and welcoming. When I first came to Florida, I actually lived a little north of the Punta Gorda/Englewood Beach area. But, I wanted somewhere with better places to paddleboard. I needed more large bodies of calm, flat water that could accommodate the business I was only just building then. So, when I found this area I moved almost immediately and have loved it ever since.
How long have you been paddleboarding?
I started paddleboarding just for fun about 9 years ago. At the time, it wasn't something people were really doing. I'd go out on the water and I would be the only one paddleboarding, and of course getting these curious looks.
How did you turn this interest in paddleboarding into a career?
A friend of mine in the area was already operating a kayak tours company, and they wanted me to help them add paddleboarding. So, I got certified to be an instructor and tour operator, and started taking people on tours around the area's waterways. Eventually, I struck out on my own, created Hooked on SUP, and…well…here we are. [laughs]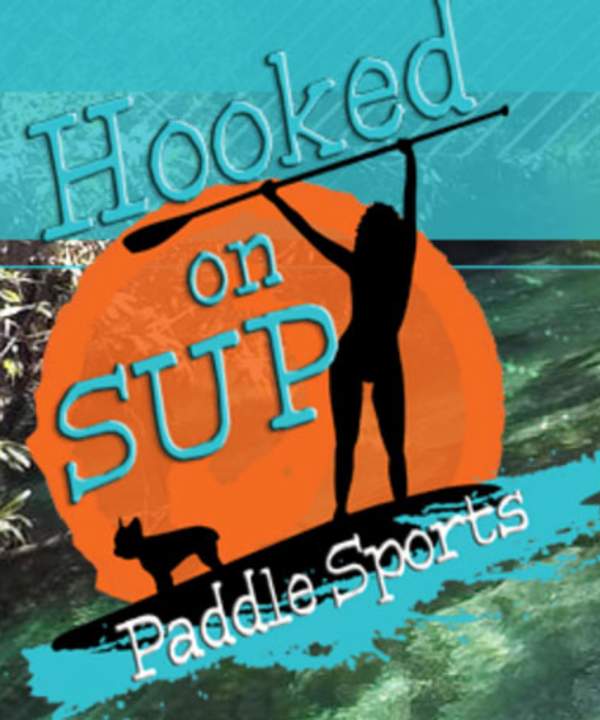 We love that name, why Hooked on SUP?
Cause you'll get hooked on it, addicted to it. It came from clients telling us that after they went on a tour they were hooked on paddleboarding. They had to do it again. So, we thought, why not? Hooked on SUP was born. We even sometimes call ourselves hookers. [laughs] Maybe I shouldn't say that.
No, it's great! Can you tell us a little about your team, or your hookers?
[laughs] Sure, sure. All our guides are certified and highly trained. But we're not only about taking people on paddleboard rides. Of course that's part of it. Our guides can get almost anyone standing on a board and paddling, but we're more than that. We're educators. We want people to understand the environment around them because we feel that respecting our local plants, wildlife, and ecosystems is the first step to really enjoying them. Of course our guides are trained in CPR and are certified by a bunch of paddling organizations, but it's teaching people about understanding and enjoying the beauty of the area that sets us apart.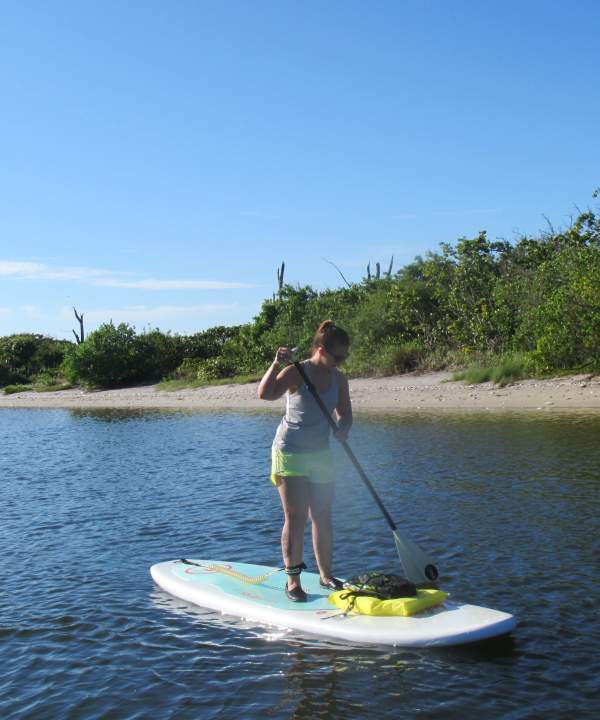 You think you can get anyone to paddleboard?
Absolutely. We've taught everyone from children to seniors how to paddleboard. I once had a 90-year-old man reach out to me for help paddleboarding. He had learned about it from somewhere else, and bought a board from a distributor that didn't really know what they were doing. Because of this, he had a board that was way too small for him and he couldn't figure out why he wasn't able to stand up on it. He came to me, we got him a much larger board for a man his size, and before long this 90-year-old was paddling around like a pro. This sport is literally for everyone.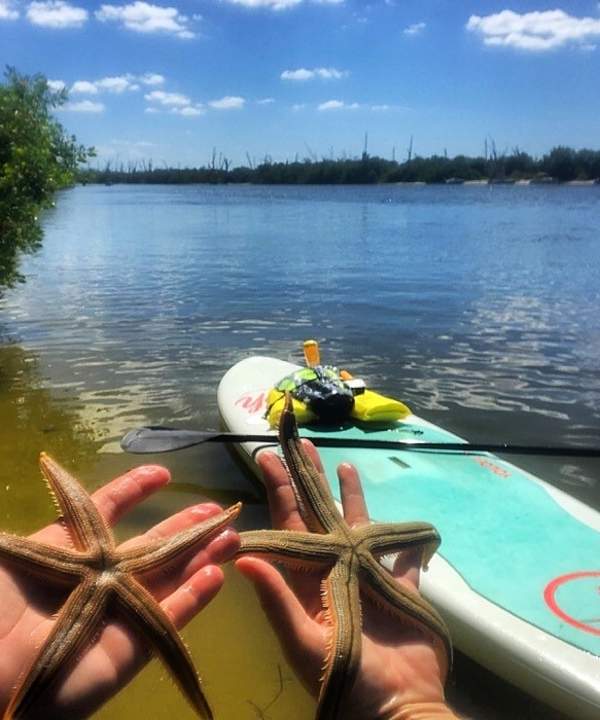 What do you think makes paddleboarding so great in Punta Gorda/Englewood Beach?
It's the environment. We launch from Don Pedro Island and Stump Pass State Parks. The waters at both are calm, beautiful, and perfect for paddleboarding. But, it takes more than good water. The surrounding area is truly breathtaking. Lush, green plant life for miles and miles, several different species of animals to see from birds to fish. It's not uncommon for us to see dolphins on our tours and have them swim right alongside us. And there's no giant high-rises, so nothing's obstructing the view. This is how Florida is supposed to be, and seeing it all from a paddleboard just makes it better.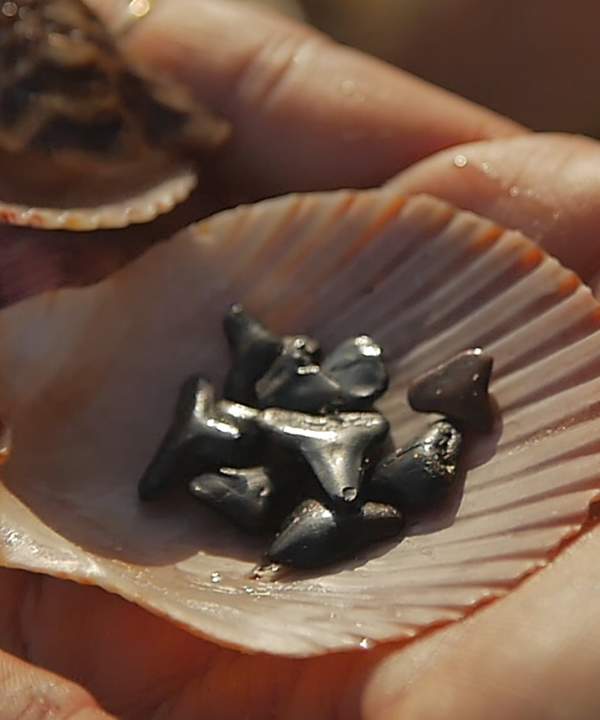 What do you around the area when you're not paddleboarding?
Obviously we're always trying to get out to the beach when we happen to have a day off. We like to go out to the little islands you can't reach by car. Go shelling. Look for shark teeth. I tend to stay on the water, and away from the crowds even when I'm not at work. So, anything like a boat tour or sunset cruise is nice. But, you know, there's plenty of great restaurants and breweries around too.
Wonderful. Before we let you get back to work, I just have to ask about your little mascot. You wouldn't associate him with a company dedicated to on-the-water adventures, but can you tell me a little about you miniature pig?
[laughs] Yes! Huck Finn is his name and he is indeed a mini pig. He's got one blue eye. He mostly hangs out in the office and will come out to greet guests. He's a big hit with the kids. He loves the attention. He even has an Instagram at @huck_finn_mini_pig.
A big thank you to Paige for taking the time to speak with us. Go online to learn more about Hooked on SUP  and find them on Instagram at @hookedonsup. When you consider she was one of the first people to bring paddleboarding to Punta Gorda/Englewood Beach, it's easy to see why Paige is an Outsider. Maybe you're an Outsider too? If so, we hope you're inspired to learn more about Punta Gorda/Englewood Beach, where we say, "Outsiders Welcome."