Part of why we think Our Best Side is Outside in Punta Gorda/Englewood Beach is because our outside is so beautiful. You could say, it's a work of art. From colorful flowers to towering trees, our outside plant life inspires anyone who sees it. But what happens when you combine the natural beauty of our outside with the artistic prowess of some of the world's most skilled sculptors? You get the Peace River Botanical & Sculpture Gardens. And no one knows more about pairing breathtaking natural splendor with incredible works of art than the garden's executive director, and Outsider, Adriana Quiñones.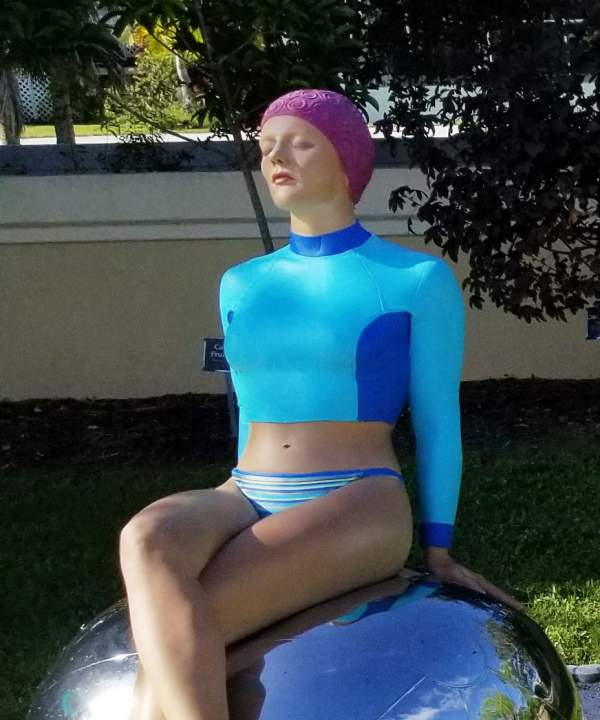 Can you tell us a little bit about your history with botanical gardens?
I've been in botanical gardens for more than 20 years. It's my passion. There are a lot of reasons why I love it. There's something everyone can enjoy at a botanical garden. It's the perfect place for young or old people, nature lovers, people who love walking, or people who want to see something different. There are so many different elements to a botanical garden, especially this one, and that's why I've stayed invested in them for so long. It's peaceful, it's beautiful, and it's inspiring.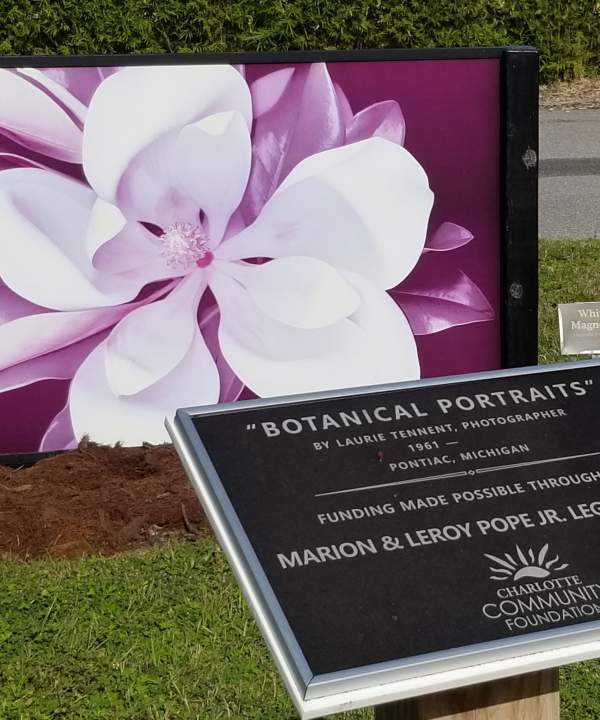 What makes the Peace River Botanical & Sculpture Garden different from other botanical gardens?
Because our botanical garden also features sculptures, it's this incredible sensory experience. Some of these sculptures are abstract, some are very realistic, and others reflect the environment surrounding them. We're part botanical garden, we're part art installation. It's natural, it's artistic, and in a way it's spiritual.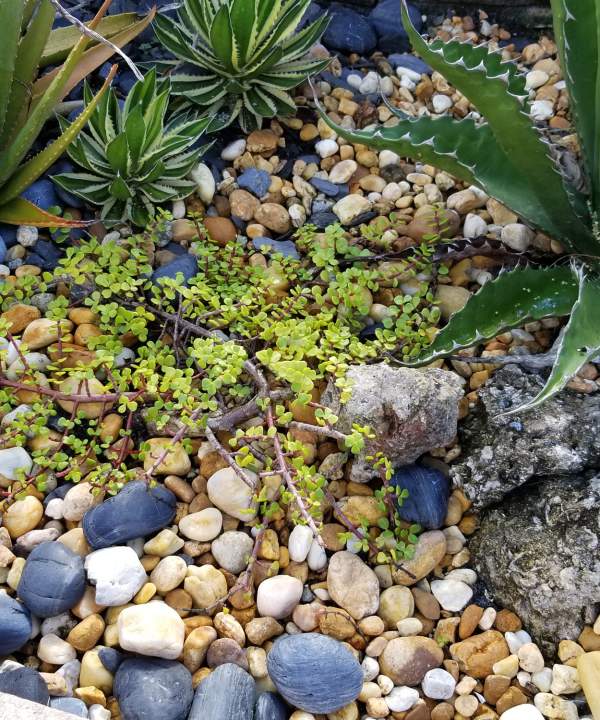 How did you get into this career field?
Well, I'm really a plant geek. In the geekiest sense of the word. My graduate degree was in plant genetics, and I specifically studied trees. I went to grad school so I could learn how to improve plants in our landscape. I was even a horticulture professor for a while at OSU where I was able to convince some students to change their majors to horticulture because I love plants so much. I ended up landing in public gardens because of the positive impact they have on the community. While in the academic world, I discovered three genes in a plant. I could have gone more the geneticist route with my career, but I love being outside and getting my hands dirty too much. Plants are my passion, and this job lets me enjoy them every day.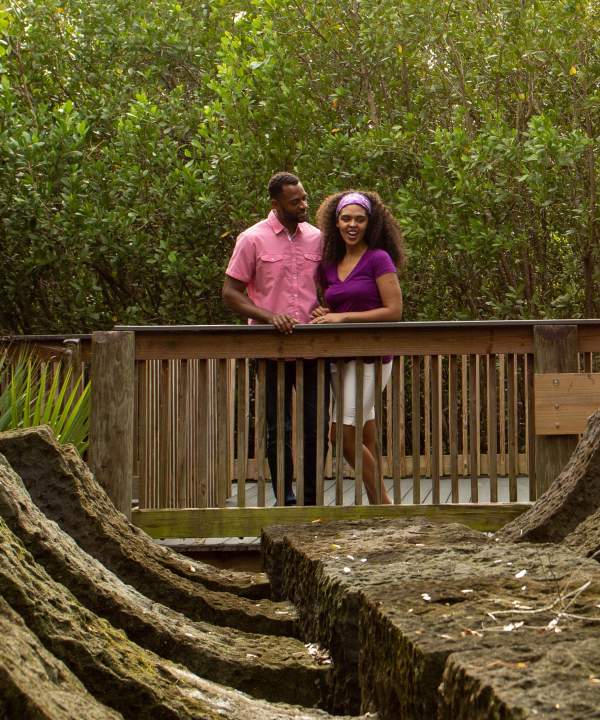 What can people expect when visiting the Peace River Botanical & Sculpture Gardens?
This garden is a destination that's going to draw people from all over the area. But it's different than any other garden you're going to see in our neighboring counties. Because of the sculptures found here, collected from around the world from well-known artists, you're experiencing something more than just beautiful plant life. You're walking our trails, on our boardwalks, surrounded by these gorgeous plants, and you're seeing these incredibly detailed and imaginative sculptures. And that speaks to the whole area. Punta Gorda/Englewood Beach is a community built around pairing natural beauty with artistic expression. Go downtown and see the wall murals, or find live music almost any night at local restaurants. The garden is just another layer of how we're different than anywhere else in Florida. We're right on the Peace River, and you can walk right out over the river on our boardwalk and see rays, sharks, and other marine life. And we're not even done yet. We're planning on expanding, adding a whole new set of nature paths so you can see more of the wetlands.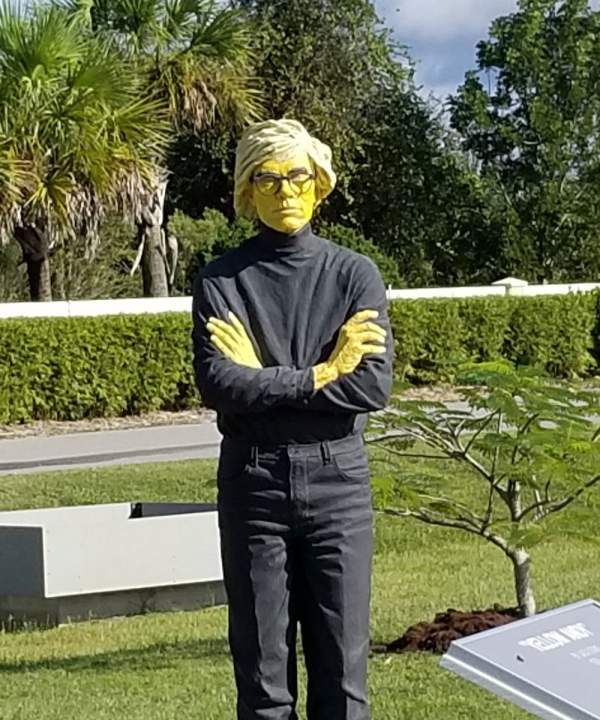 What do you notice most about people visiting the gardens?
It happens all the time, but most people don't really know what to expect when they visit. So I love taking a walk through the gardens to find visitors wondering one of the trails just completely mesmerized by the beauty and serenity found here. Over and over again people are so amazed by how peaceful it is here, and how impactful the plants and the sculptures can be. And it makes me smile to know so many people come here not knowing what to expect and leave just completely blown away. The gardens are immaculate, the sculptures are stunning, and the whole thing is a great experience for people visiting for the first time.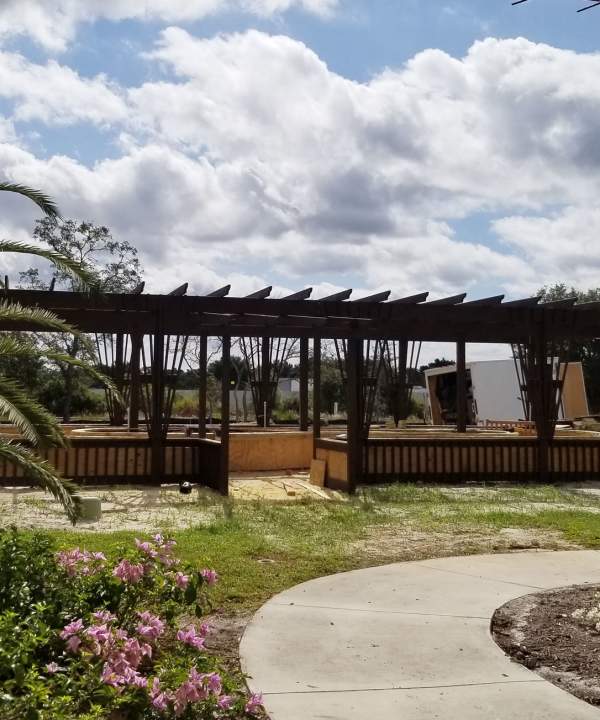 So we know you're an Outsider because you love plants, but you're also not from the area. What brought you to Punta Gorda/Englewood Beach?
I'm from Ohio. My family is from Puerto Rico. I absolutely hate the cold, I hate snow, and while in Ohio I always talked about being closer to the water and moving south. I used to say I'm chasing the sun. So, I was already involved with botanical gardens in Ohio, and working in that field helped me move a little more south to North Carolina. But, eventually I found the Peace River Botanical & Sculpture Gardens when they were doing a national search for a director. My family is very artistic, my father was an artist, my daughter is a combat artist in the marines, and my son is an architect. So creativity, design, and expression runs in my family. Finding a place that married the two worlds of botanical gardens and art was serendipitous.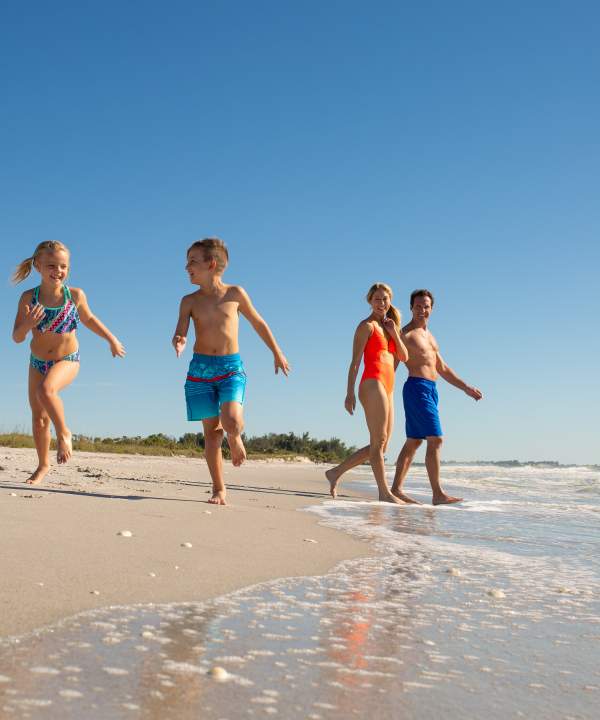 What is it about Punta Gorda/Englewood Beach that you like?
I didn't really know what to expect from the area. I'm friends with the director of the botanical gardens in Naples, and she told me that she had always heard how pretty Punta Gorda/Englewood Beach was. But when I visited for myself I immediately fell in love with the area. The warm weather, being so close to the water, and I'm lucky enough to even have some extended family living nearby. Which makes sense because this region of Florida attracts people from all over the world. But, I also love that Punta Gorda/Englewood Beach is close enough to a lot of other Florida attractions that I can go on little day trips to explore the rest of the state. Also, being on the Peace River is just a different vibe than living on the Gulf. But both are laid-back, tranquil, and beautiful.
We once again thank Adriana for giving us time out of her busy day to talk about her love for plants and Punta Gorda/Englewood Beach. Go online to learn more Peace River Gardens. Adriana took her love for plants out of the classroom and into the wild. That's why she's an Outsider. Maybe you're an Outsider too? If so, we hope you're inspired to learn more about Punta Gorda/Englewood Beach, where we say, "Outsiders Welcome."