Outsider: Callie Stahl
Executive Director at Peace River Wildlife Center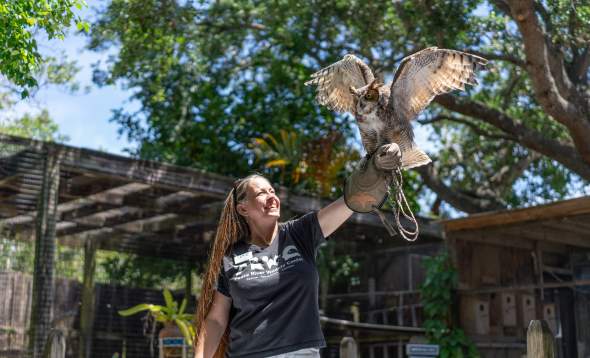 Punta Gorda/Englewood Beach is teeming with an array of colorful, unique, and interesting animals. From beautiful birds to prehistoric-looking reptiles, there's almost no end to the types of wildlife found throughout the area. So, what Outsider has the wherewithal, the knowledge, and the ability to not only help care for these animals but educate the public about them as well? That'd be Callie Stahl, the Executive Director at Peace River Wildlife Center. We talked to Callie about what Peace River Wildlife Center provides the community, and why visitors can't miss it when visiting the area.
What is the Peace River Wildlife Center?
The center has two primary goals. First, we rehabilitate and care for injured or sick native wildlife. Our goal with any animal brought to us is to help it recover and eventually release it back into the wild. Sometimes animals can't be released due to severe injury or other factors that would hinder its survival in the wilderness. In those cases, an animal might become a permanent resident at the center or be sent to another facility. Our second goal is to educate. Visiting the center is completely free, and people are encouraged to come with groups of all sizes and return as much as possible. I'm pretty sure every second grader in the county has been through here. Those coming to the center will get a chance to see our native wildlife up close and learn more about them from our knowledgeable staff. Of course it's a great resource for kids, but adults of all ages find the learning experience entertaining and rewarding.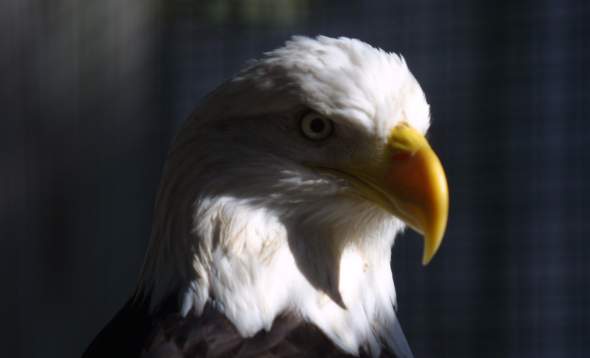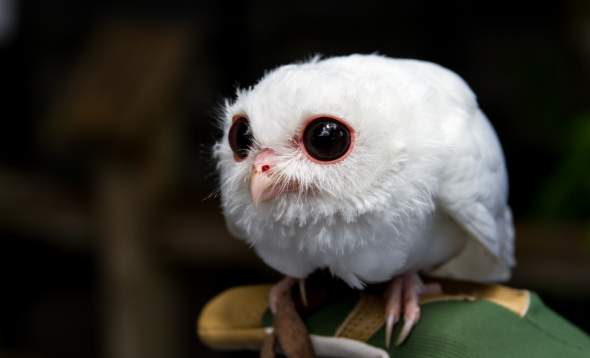 How else are you educating people other than at the center?
We do a lot of public outreach. This could involve everything from going to schools to give presentations to setting up in a high-foot-traffic area like Fishermen's Village in Punta Gorda. We'll usually bring Luna, our little white owl, with us because he's so cute and really catches people's attention – especially kids. Once we have their attention, we educate them on what the Peace River Wildlife Center does for the native animal population, where the center is located so people can see more animals, and how they can get involved if they want.
What can people expect when visiting the center?
When people come to the center they can expect to see a wide variety of native wildlife on display in spacious, well-kept enclosures. We feature reptiles, small mammals, and of course our beautiful birds ranging from water birds to owls. We have different demonstrations throughout the day that may involve us simply taking an animal out of their enclosure so guests can see it up-close and even touch it, or feeding demonstrations. Our pelican feeding is always a crowd favorite.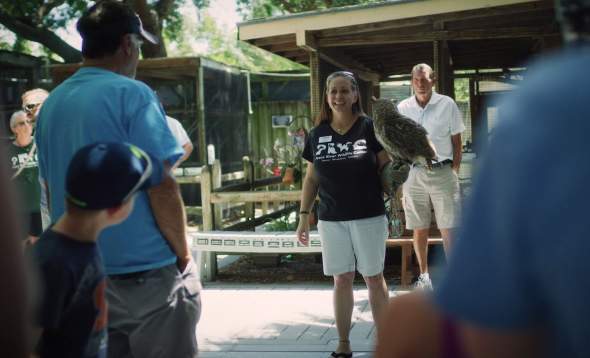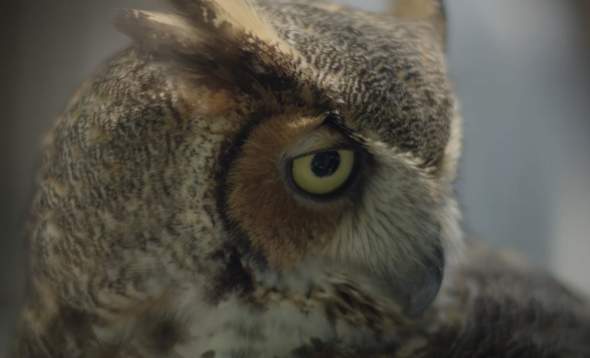 How does visiting the center fit into the overall Punta Gorda/Englewood Beach experience?
I think visiting the Peace River Wildlife Center is important for getting the most out of the area. We rehabilitate and house native animals. So, if you're visiting the area, or even if you live here, you can come to the center and familiarize yourself with the types of animals you'll see in the wild while enjoying outside activities. This way you can see a certain type of bird or reptile, learn about it, and our staff will even tell you where in the area you can find these animals in their natural habitats. Think of it like an educational scavenger hunt: People come here, learn about our local animal population, and then can go out and see these animals for themselves. Birders especially love visiting the center because they can see some rare birds that might be hard to find in the wild, or get information on where they can spot some of these beautiful birds in their natural habitats.
Are there any memories you have from working at the center that stand out?
Years ago, Fish and Wildlife brought us a wounded deer. We were able to help the deer, but by the time we had finished up the people from Fish and Wildlife had left. The deer was ready to go, but it was heavily sedated and we needed help getting it out of the room. There was no way we were going to be able to move it on our own. So, we went to a nearby fishing dock in hopes of finding some stronger young men who could help us. Instead, there were only three elderly gentlemen enjoying some fishing. But, they were more than happy to help us, and all together we safely moved the deer to a place where it could recover comfortably before being released. I love that memory because it just shows what kind of place Punta Gorda/Englewood Beach is.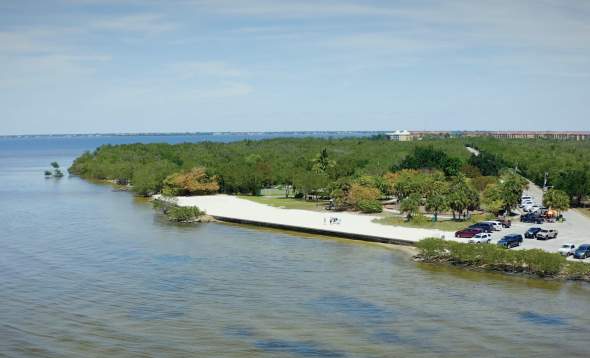 What is it about the area that you love?
Well, like that story shows, the people. The locals are friendly, welcoming, helpful, and willing to do what it takes to help our natural environment and the animals that call it home. Overall, the whole community is laid-back, peaceful, and joyful. Combine the great locals, the tranquil atmosphere, and of course our incredible natural surroundings and outside activities, and there's nowhere else like Punta Gorda/Englewood Beach. So many other places in Florida just seem like giant towns where everyone is moving too fast, but here things are slowed down, it's unique, and it's closer to nature than a lot of other cities.

We thank Callie Stahl again for taking the time to talk with us. Callie's passion for Peace River Wildlife Center, for educating others about our native wildlife, and her commitment to protecting and helping animals is why we think she's an Outsider. Maybe you're an Outsider too? If so, we hope you're inspired to learn more about Punta Gorda/Englewood Beach, where we say, "Outsiders Welcome."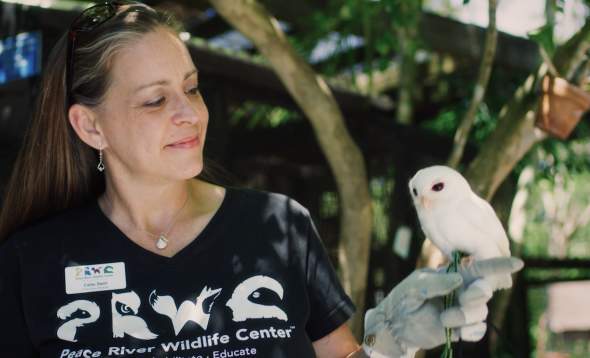 Start Planning