Pre and Post Meeting Itineraries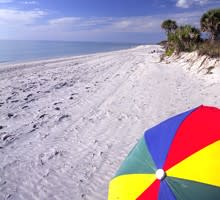 Charlotte Harbor & the Gulf Islands' natural bounty, quaint shopping venues and artistic flair present a colorful kaleidoscope of activities perfect for a pre- or post-meeting itinerary. 
Natural Florida Itinerary: 
Natural Florida comes alive at Charlotte Harbor Environmental Center's Cedar Point Park location in Englewood. Spend the morning exploring the wonders of the estuaries, rich in young sea life.
In the afternoon, head out to Don Pedro Island State Park via Grande Tours' ferry from the Fishery Restaurant Docks in Placida, or launch a kayak from the park's landbase on Placida Road. Pack a picnic for lunch at the pavilion. Your group will enjoy searching for shells, swimming and fishing on this barrier island state park accessible only by boat.
On the Water Itinerary:
Hitch a ride with Boca Boat and cruise the barrier islands and watch dolphins put on a spectacular show. Or amble down to Stump Pass Beach State Park for a relaxing respite. Get outfitted at Grande Tours for a kayak excursion in a paddler's paradise.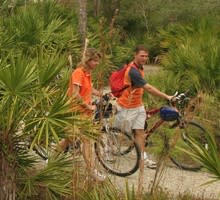 Wild Itinerary:
Show the group the wonder of area wildlife being cared for at the Peace River Wildlife Center, a rehabilitation center within Ponce de Leon in Punta Gorda.
Next, head for Babcock Wilderness Adventures, where you can lunch on barbeque before taking a swamp buggy tour through the Telegraph Cypress Swamp among four natural habitats. Bring your camera and snap keepsake photos of native flora and fauna including our Florida cougar couple – Chiquota and Saylow.

History and Heritage Itinerary:
Century-old Punta Gorda's rustic appeal is evident around every corner. Take a historic walking tour to learn how Punta Gorda evolved from cow town, to winter resort, to the colorful riverfront city it is today.
Next, head over to Fishermen's Village, the site of former fish packing houses that were the lifeblood of the early community. Browse the boutiques, offering clothing, jewelry, artwork and eclectic collectibles. Five restaurants offer a variety of dining options from sidewalk cafes to waterfront fare.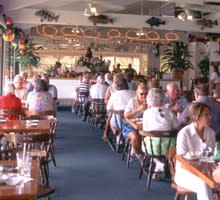 Spend the afternoon aboard a fishing charter boat, or join King Fisher Fleet on an eco-tour or spectacular sunset cruise.
You'll find there's no reason to leave, as there's almost always live entertainment at Fishermen's Village's central open-air stage area; join in line dancing, listen to a jazz concert or the sound of steel drums floating across the salty air.

Birding Itinerary:
Check out the South Florida Birding Trail site, Charlotte Harbor Environmental Center's Alligator Creek Preserve on Burnt Store Road in Punta Gorda. Look to the left as you enter, and you may see a nesting pair of bald eagles that has set up home there. Hike the four miles of trails to soak up the natural habitat.
Pick up lunch for a picnic at Babcock/Webb Wildlife Management Area, where you can go birding, biking or paddling. The area is among the largest undeveloped expanses of pine flatwoods in Southwest Florida and a favored spot for horseback riding and admiring wildflowers. It's also new to the South Florida Birding Trail.

Cultural Itinerary:
Stroll Englewood's Dearborn Street, a charming cluster of old fishermen's homes now used as art galleries, studios, boutiques and cafes or mosey through charming downtown Punta Gorda for boutique shopping and great food..
Savor a meal at one of our many international restaurants or food trucks.
Finish the evening by watching the sunset strolling the sand or from the pier at Port Charlotte Beach Park.