Back to Previous
Punta Gorda Downtown Merchants Association
Contact
252 West Marion Avenue
Punta Gorda, FL 33950
(941) 391-4856
Punta Gorda Downtown Merchants Association
Visit historic Punta Gorda today. They boast many restaurants, unique boutiques, art galleries and spas. Every Saturday from 8 a.m. - 1 p.m. they feature a "Farmers Market." "Think Thursdays Punta Gorda" is a new promotion, whereby all the shops stay open until 8 p.m. every Thursday, offering special events throughout the day and night. "Main Street" Punta Gorda is now two years old and ready to start more promotions. We're a proud bunch of merchants and professionals ready "To Make Your day"!!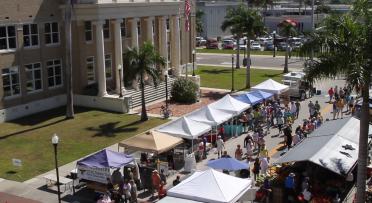 Recurring weekly on Saturday


8:00 am
Located: corner of Taylor and Olympia in downtown Punta Gorda. Special conditions will be...
more