Back to Previous
Englewood Art Center
Contact
350 S. McCall Rd.
Englewood, FL 34223
(941) 474-5548
Dedicated to promoting knowledge, appreciation, and development of the creative arts through events, demonstrations, exhibitions and classes for youth and adults, Englewood Art Center is a member driven organization with membership open to anyone who would like to support the arts in Southwest Florida.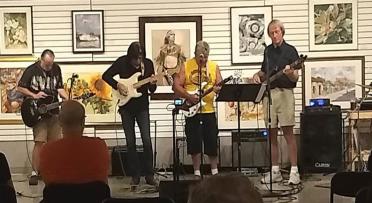 Recurring weekly on Tuesday


6:00 pm
Free live music, Tuesdays 6 - 8:30 pm!
...
more