Punta Gorda Seafood & Music Festival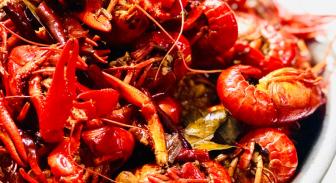 Location
City Marketplace Event Venue
115 Tamiami Tr.
Punta Gorda, FL
Punta Gorda Seafood & Music Festival
5/28/21 - 5/30/21

Location:

City Marketplace Event Venue, 115 Tamiami Tr., Punta Gorda, FL

Price:

Free
Don't miss the premiere of the Punta Gorda Seafood & Music Festival! Enjoy delectable foods cooked fresh on site including seafood, meat, and vegetarian dishes. Seafood dishes are prepared using indigenous and sustainable seafood from Florida's coastal waters. Add to your main course with selections from a diverse menu of side dishes and choice of alcoholic and non-alcoholic drinks. While enjoying your meal, sit back and relax to musical entertainment consisting of live performances by creative and talented musicians from both the local and regional circuit. Between musical performances, shop the Marketplace of arts, crafts and select fine products. Relax, enjoy great food and powerful live music performances. Event times: Friday 4–10 pm; Saturday 11 am—10 pm; Sunday 11 am–6 pm. There is limited event-site parking for $15. Note: the Charlotte Harbor Events & Conference Center has a Quilt Show from 9 am–5 pm Friday and 9 am–4 pm Saturday. Click "Visit" to see updates to this event.