Charlotte County Italian Festival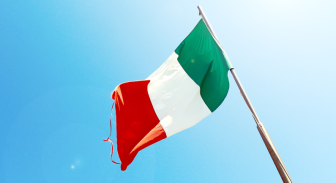 Location
Charlotte County Fairgrounds
2333 El Jobean Rd.
Port Charlotte, FL
Charlotte County Italian Festival
5/22/21 - 5/23/21

Location:

Charlotte County Fairgrounds, 2333 El Jobean Rd., Port Charlotte, FL

Phone:

(845) 590-1915

Time:

11:30 AM

Price:

General admission: $5; Sangria + Meatball: $20; Platinum VIP: $69
Take a walk through the socially-distanced and safe Charlotte County Fairgrounds as we transform it into Mulberry St., Little Italy, NYC! Tour and indulge in Italian classics like sausage and peppers, pastas, fried calamari, and mozzarella and zeppole from local vendors. Dont forget the homemade wine, Sangria, and ice cold Bud Light and Craft brew lineup. There will be tons for the whole family to do! Get your dancing shoes and lawn chairs and get ready to move to Italian and freestyle music. You can also take part in the Meatball battle as local chefs and resteraunts go head-to-head it for the Meatball Champ of Southwest Florida! Stick around for the Meatball Eating Battle to earn the title, "King of the Meatballs!" Expect a day of Ggeat Italian food, music, and fun! You'll think you visited old school Italia! Hours: 11:30 am–9:00 pm on Saturday, May 22; 11:30 am–6:00 pm on Sunday, May 23.