Ballroom Group Classes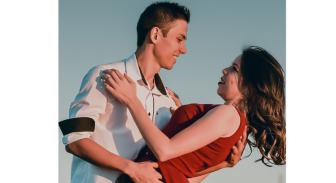 118 Sullivan St.
Punta Gorda, FL
Ballroom Group Classes
12/11/19
Recurring weekly on Wednesday

Location:

Woman's Club, 118 Sullivan St., Punta Gorda, FL

Phone:

(614) 439-8545

Time:

6:00 AM - 9:00 PM

Price:

1 Class - $10 USA Dance Members / $12 Non Members2 Classes - $12 USA Dance Members / $15 Non Members
6:00 pm - The perfect way to learn how to dance Foxtrot, Rumba, Waltz, Tango, ChaChaCha, Swing for newcomers and beyond. 4 week sessions, perfect if you have never danced before, or you've danced out never had formal training. Fun and easy introduction to ballroom dancing. 7:00 pm - Rock'n' Swing Class for level Intermediate. Opens up your style and mix all swing dances (East Coast - Lindy Hop - Boogie - Rock'n'Roll.). You must be confortable with your triple step to follow this level. 8:00 pm - Ballroom Team - Come join our team to learn several show dances using exciting ballroom and latin variations. A fun way to expend your dances routines and improve your technique. Level intermediat/advanced.