In Punta Gorda/Englewood Beach, we pride ourselves on our pristine nature, our uncrowded beaches full of shells and fossilized shark's teeth, our robust fishery, 450 scenic holes of golf, and so much more. Around here, we say Outsiders Welcome, and you're invited!
 
Soak Up the Sun
Even when it's rainy season, most days in Punta Gorda/Englewood Beach feature hours of bright, sunshine-y, well, sunshine! Whether exploring on a walk or a hike, taking a bike, boat, or standup paddleboarding, canoeing, kayaking, fishing, golfing, geocaching, or enjoying a tasty meal on an outdoor patio, you're very likely to get your daily dose of Vitamin D.
And, there's always more to explore, from the latest mural in Punta Gorda or a new special entrée at one of our stellar restaurants, to additional features at the Peace River Botanical & Sculpture Gardens like their Butterfly Pavilion and gift shop, to the always-changing Blueway Trails (PDF guide). 
Enjoy the View
Rain or shine, we work to be sure our Englewood Beach EarthCam is always there for you, whether you're checking the weather or the available sand-space while planning your beach jaunt, or being happily hypnotized by the waves while taking a few minutes to appreciate the beautiful visuals. Before you head out, find some great tips to get your family "Beach Ready." 
Decide where to eat near the beach with our Beach Restaurants post (you'll probably want to try them all!).
Ride the Wind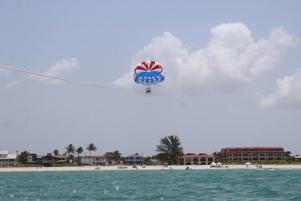 You can, indeed, jump out of a perfectly good airplane in Punta Gorda/Englewood Beach, with Skydive Southwest Florida. Enjoy the thrill of a lifetime and one of the most scenic drop zones on the west coast of Florida, with amazing views of the Gulf of Mexico and the Peace River.
If you'd like to travel the other way (as it were), Englewood Parasailing offers, as they say, "breathtaking views from up to 500 feet in the air!"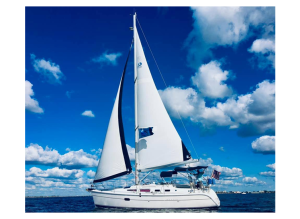 Sail the Waves
Smoke and Roses Sailing Charter has literally been around the world! They, along with fellow sailing charters Yachting Vacations and Punta Gorda Sailing, are happily waiting to take you on a wondrous sail.
If you'd like to participate in the actual sailing of the vessel, check out Charlotte Harbor Sailing, LLC or Gulf Coast Sailing & Cruising School (Yachting Vacations, mentioned above, also offers lessons). You can even plan a vacation around learning to sail! 
Beat the Heat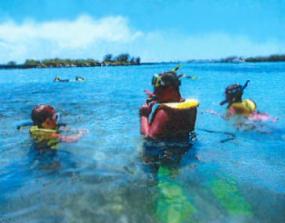 We love our watersports, our boating and paddling and fishing, but there's no reason to limit yourself to on, when you can go in. Try a snorkeling trip, either guided or on your own, take a swim at one of our beaches, or even learn to scuba dive with Fantasea Scuba in Port Charlotte or Gaspar's Dive and Board in Englewood. Once you've worked up an appetite, it's easy to find a great waterfront restaurant, and either sit outside and savor the breeze or head inside to enjoy the best of both worlds: beautiful views in an air-conditioned environment.
Commune with Nature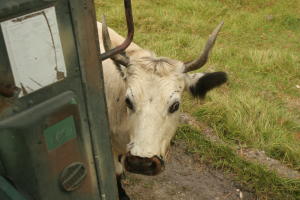 Almost everywhere you look in Punta Gorda/Englewood Beach, nature is looking back at you, whether it's that cute lizard on the sidewalk, that funny long-beaked bird on the lawn, the manatee or dolphin on a boat or paddling trip, or the many alligators, deer, and cracker cattle on an outing with Babcock Ranch Eco-Tours. We treasure our wildlife and nature, and we love to share it with our visitors.
We hope to see you and your friends around!