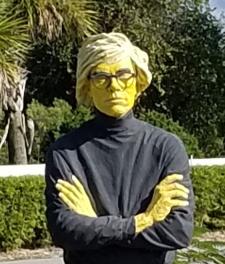 For a fine walk and an amazingly artful experience, try a tour of the Peace River Botanical & Sculpture Gardens.
The first installation you'll encounter is "Yellow Andy," by artist Jack Dowd. This whimsical piece sets the tone for a unique adventure, a magical intersection of wild art and mindful nature.
The Butterfly Pavilion is home to butterflies bred by volunteers from the Peace River Butterfly Society. Many also provided plants for the installation. The butterflies are free to come and go from their shelter.
The sculptures—from a diverse cross-section of international artists—are truly astonishing and the sheer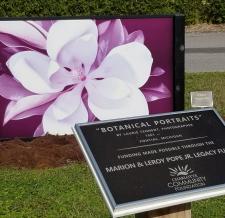 variety of botanicals is mind-blowing. Keep your camera or phone ready, for there's a lot of beauty to behold and photograph.
Maybe more important than the beauty, the gardens hold some fascinating strangeness: did you know there's a species of palm tree that has male and female plants?  Discover interesting tidbits like this when you take a guided tour (but you can also explore on your own).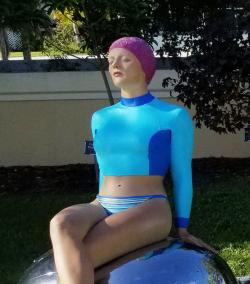 When you go, make the time to take your time; you'll want to experience every sculpture and plant.
Be sure to follow both boardwalks through the mangroves. One leads to "Keel" (from Turkey!) and then to the gazebo right on the Peace River. The other takes you to a glimpse of "Glass Fronds" on the Tetrault property.
There are benches in shady places to just sit and enjoy the lovely surroundings. You can also purchase fish food from the gift shop and incite a colorful feeding frenzy in the Koi. There are interesting local items available for purchase as well.
Keep your eye on their website to stay abreast of upcoming events. From international exhibits to yoga in the gardens and everything in between, there's always something colorful and creative happening.
For a "wild" day of art and nature, look no further than a trip to Peace River Botanical & Sculpture Gardens.