Updated 4/10/2020
There's no need to be bored while self-isolating; there are plenty of creative and interesting things to do from home or out and about in Punta Gorda/Englewood Beach—on your own or with a very small group.
Creative Fulfillment
You don't have to be an artist or crafter to enjoy creative activities. Here are some fun and enriching ways to occupy yourself:
Bisque IT Studio's Pottery to Go
What a fun idea: a creative way to pass the time that results in a cute keepsake! Their new "Pottery to Go" packs are available for pick up and delivery (click here for online purchase information). 
Visual Arts Center of Punta Gorda
Follow this page for cool and creative links, activities, and inspirations.
If you need some inspiration or to escape for a bit, try perusing Google's art hub. In addition to access to the 2,500 world-class museums and galleries that are currently offering virtual tours and online collections, the hub itself also offers Street View virtual tours; an exploration of great galleries, locations, and art works; guided tours with Art Zoom; articles about different heritages, cultures, history, sports, nature, art movements; and so much more. This is surely something to bookmark for future perusal.
Rejuvenating Connections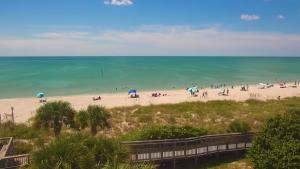 Punta Gorda/Englewood Beach Visitor's Bureau's Beach Cam
Our beaches are closed, but our Beach EarthCam can always soothe with a beautiful view.
Peace River Botanical & Sculpture Gardens
Although closed right now, don't miss the Facebook live videos, "A Moment of Peace," from Adriana Quinones, the Executive Director of the Gardens.
Charlotte Harbor Update
King Fisher Fleet father/daughter management team, Capt. Ralph and Elissa bring you a video update of Charlotte Harbor. Fish are plentiful, birds are nesting, dolphins are numerous, and the harbor is as peaceful as ever. Make plans now to visit for a tour when it's possible again!
Singing Along
Local singer and United States Karaoke World Championships 2019 National Champion Michael White is entertaining via Facebook video. Watching and singing along can help take your mind off things, and if you catch his Facebook live broadcasts, you can even make requests! 
(Courtesy Charlotte Arts) As more festivals, performances and concerts are canceled due to the coronavirus shutdown, musicians of all stripes and sizes are taking to social and streaming platforms to play live for their fans. Visit for a list of live audio and video streams from around the world, categorized by date and genre, with links out to streaming platforms such as Facebook, Instagram and YouTube. Some will require registration or a subscription, but most will be free, often with digital tip jars and opportunities to directly support artists by buying music and merchandise.
Catch Up on Your Reading
Copperfish Books is offering:
Local delivery within a 5-mile radius of the store, free for orders over $35, $4 delivery charge for orders under $35. Outside the radius, contact to see if they can accommodate you. They're starting with a two-days per week delivery schedule and will adjust as needed.
Shop the online store and receive free Media Mail shipping for book orders over $35. Otherwise, shipping is just $4.
Sign up for Libro.fm through their website. During the coronavirus pandemic, Libro.fm is offering a special deal to help indie bookstores. When you start a membership with code SHOPBOOKSTORESNOW, you'll get two audiobooks for the price of one ($14.99), and 100% of your payment will go to Copperfish Books .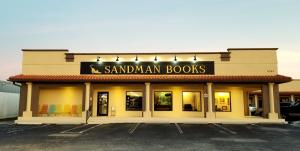 Sandman Book Company is offering
Delivery: free local delivery on orders over $25 (applies to in store orders as well as the website) and free media mail shipping on orders over $35
Pickup/Curbside: call ahead with your booklist, and they'll have them ready for you when you get here. Curbside delivery available.
Gift Cards: all local businesses will appreciate gift card sales to help mitigate the impact of the sudden drop in sales; it's also a good way to show your favorite local places that you care and that you support them. 
Events: Sandman is working with tech and with their presenters to try to set up a livestream offering virtual events. Keep an eye on their Facebook page for updates.
Partnership with Libro.fm: buy audiobooks directly through Sandman. First month is free!
A nice selection of reasonably-priced jigsaw puzzles and adult coloring books.
Although closed until Apr. 12, Charlotte County Libraries offers the following digital solutions to library card holders:
Ebooks through Cloud Library; movies, music, comics, ebooks and more through kanopy and hoopla; and digital magazines through RB Digital. 
If you want to learn something new about the history of the area, the Punta Gorda Historical Society posts interesting stories, facts, and links, often. 
Taste of Something New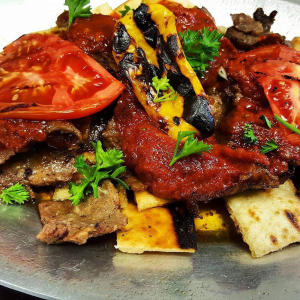 With so many restaurants now offering takeout and curbside service, as well as some offering delivery, it's a great time to try a different cuisine. Check out the take out and/or delivery pages of our site to find your next meal adventure, as well as local Chambers of Commerce. It's a good idea to call individual restaurants to verify what you see online, and to keep an eye on the Facebook pages of your favorite places and you may find great sales and deals. 
Give a new place a try!
Punta Gorda/Englewood Beach Restaurant Take Out Page
Punta Gorda/Englewood Beach Restaurant Delivery Page
Charlotte County Chamber of Commerce Restaurant Listing
Englewood Chamber's "Englewood Takeout" Page
Punta Gorda Chamber of Commerce Business Listing - choose "Restaurants, Food & Beverages" from the list.
Get Out into the Wide-Open Spaces
Social distancing is imperative at this time, but even a homebody may start to go a bit stir crazy.
Why not get some fresh air—while still maintaining your distance—with a nice walk? Or try something a bit different and rent an electric bike at Electric Bicycle Punta Gorda. It's a great way to keep a distance while enjoying the outdoors. 
There are also several options for local "different deliveries"—bicycles, kayaks, motorcycles,and even art and decor! Click for details.
As always these days, things can change from hour to hour, so please verify the products and services you're interested in before hand. Take care!