There's no need to be bored while self-isolating; there are plenty of creative and interesting things to do from home or out and about in Punta Gorda/Englewood Beach—on your own or with a very small group.
Creative Fulfillment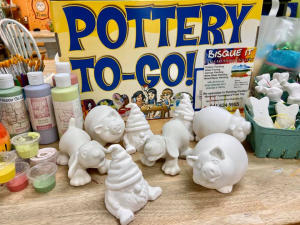 You don't have to be an artist or crafter to enjoy creative activities. Here are some fun and enriching ways to occupy your mind:
Bisque IT Studio's Pottery to Go
What a fun idea: a creative way to pass the time that results in a cute keepsake! Stop by the shop and get one of their new "Pottery to Go" packs which includes any bisque form you choose and enough paint to make it your own. Take it home and take your time painting, then take back to the store for glazing and firing.
If you need some inspiration or to escape for a bit, try perusing Google's art hub. In addition to access to the 2,500 world-class museums and galleries that are currently offering virtual tours and online collections, the hub itself also offers Street View virtual tours; an exploration of great galleries, locations, and art works; guided tours with Art Zoom; articles about different heritages, cultures, history, sports, nature, art movements; and so much more. This is surely something to bookmark for future perusal.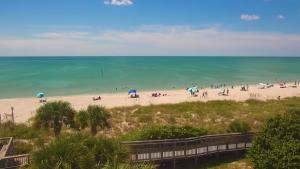 Punta Gorda/Englewood Beach Visitor's Bureau's Beach Cam
Our beaches are closing as of 6:00 am Sunday Mar. 22, but our Beach EarthCam can always soothe with a beautiful view.
Peace River Botanical & Sculpture Gardens
Although closed right now, don't miss the daily Facebook live from Adriana Quinones, the Executive Director of the Gardens, for your daily Zen moment.
Catch Up on Your Reading
Copperfish Books is offering:
Local delivery within a 5-mile radius of the store, free for orders over $35, $4 delivery charge for orders under $35. Outside the radius, contact to see if they can accommodate you. They're starting with a two-days per week delivery schedule and will adjust as needed.
Curbside pickup: Calling is the quickest way to confirm they have particular books in stock. Current special orders or requests are also eligible for this service. Call the store and they'll make arrangements with you.
Shop the online store and receive free Media Mail shipping for book orders over $35. Otherwise, shipping is just $4.
Sign up for Libro.fm through their website. During the coronavirus pandemic, Libro.fm is offering a special deal to help indie bookstores. When you start a membership with code SHOPBOOKSTORESNOW, you'll get two audiobooks for the price of one ($14.99), and 100% of your payment will go to Copperfish Books .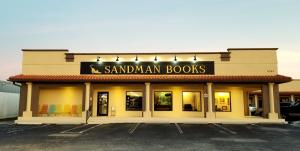 Sandman Book Company is offering
Delivery: free local delivery on orders over $25 (applies to in store orders as well as the website) and free media mail shipping on orders over $35
Pickup/Curbside: call ahead with your booklist, and they'll have them ready for you when you get here. Curbside delivery available.
Gift Cards: all local businesses will appreciate gift card sales to help mitigate the impact of the sudden drop in sales; it's also a good way to show your favorite local places that you care and that you support them. 
Events: Sandman is working with tech and with their presenters to try to set up a livestream offering virtual events. Keep an eye on their Facebook page for updates.
Partnership with Libro.fm: buy audiobooks directly through Sandman. First month is free!
A nice selection of reasonably-priced jigsaw puzzles
Although closed until Apr. 12, Charlotte County Libraries offers the following digital solutions to library card holders:
Ebooks through Cloud Library; movies, music, comics, ebooks and more through kanopy and hoopla; and digital magazines through RB Digital. 
Try Something New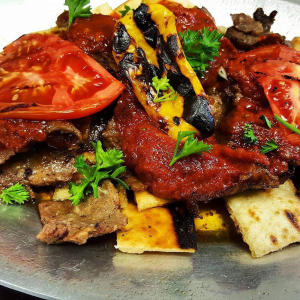 With so many restaurants now offering takeout and curbside service, as well as some offering delivery, it's a great time to try a different cuisine. Visit local Chambers of Commerce sites to find restaurants listings (you may need to call individual restaurants to verify if they're offering pickup and/or deliver services). Give a new place a try!
Charlotte County Chamber of Commerce Restaurant Listing
Englewood Chamber's "Englewood Takeout" Page
Punta Gorda Chamber of Commerce Business Listing - choose "Restaurants, Food & Beverages" from the list
Get Out into the Wide-Open Spaces
Social distancing is imperative at this time, but even a homebody may start to go a bit stir crazy.
Why not get some fresh air—while still maintaining your distance—with a fishing or boating trip, or even a nice walk? Many local fishing and boating charters have availability and have adopted even more stringent cleaning procedures. Find a fishing charter here, and a boat trip, here.
Additionally, our friend Fishin' Frank is sharing different places to fish or to just take a walk to "clear cabin fever" every day. Visit fishinfranks.com or search "Fishin Franks" on Facebook to clue in.
Take care!