Treasure hunting is a time-honored Florida tradition. In days past, people searched for buried treasure left by the pirates. Today you're more likely to see people scouring the beaches for sharks' teeth or interesting shells.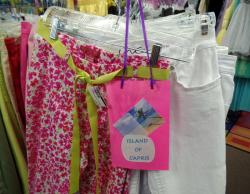 But there's a different kind of treasure hunting that requires no sun screen – consignment store shopping! If you're into the thrill of the hunt, Punta Gorda has a bounty of shops where you can uncover a treasure to take home.  
Periodically, I pop in to Back on the Rack and Kay's Kloset in hopes of supplementing my wardrobe. The trick is to go in with an open mind since you never know what you'll find. You can, however, expect a trove of ladies' wear name brands, including the ever-popular Chico's and White House/Black Market. Both shops have small sections for men as well, with a focus on tropical shirts.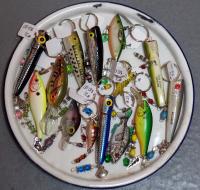 If you're into collectibles, head to the Galleria Antique and Collectibles Mall. With more than 35 vendors spread over 8,000+ square feet, you are bound to find something that piques your interest. As one vendor said, "You name it, and it's probably here. And if it's not here today, it will be tomorrow." Having gotten lost in the store myself recently, I can tell you she wasn't kidding. There's everything from Fiestaware to fishing lures to figurines made by Hummel and Lladro. 
For more collectibles, stop by the Train Depot Antique Mall & Museum.  For a bit of extra fun—with a historical twist—tour the depot when you've finished your shopping. The 1928 building is listed on the National Register of Historic Places. There's a railway museum in the former ticket office and an exhibit about Punta Gorda's African-American community in the segregation-era "colored" waiting room. If you visit on the first or second Saturday of the month, there's music as well from 1:00-3:00 p.m.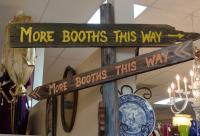 If household items are your cup of tea, check out Funkie Junkies and Treasure Chest. Consigning Woman also offers home goods plus a terrific assortment of pottery for your outdoor space. 
Book lovers won't want to miss one of my favorite places in town—Copperfish Books. The independent bookstore carries new, used and antiquarian books. I always come away with a great read to look forward to and a smile on my face.  
Happy hunting!