Looking to plan a trip with the gal pals? Look no further than Punta Gorda/Englewood Beach, where you can relax, pamper yourselves, and spend time exploring and enjoying our great nature and all the fun things to see and do.
There's a lot to do, but here are a few suggestions: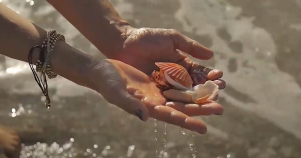 Discover a Secluded Beach
Delight in more than 30 miles of pristine beaches to sun, swim, snorkel, shell, and wildlife-watch. With five barrier islands–several of which are accessible only by boat—and two state parks, you're sure to find your own best sandy sanctuary.
Even better, there are five great beach restaurants within walking distance of our main beach on Manasota Key.
 
Seek Out a Sunset
Englewood Beach on Manasota Key is a favorite spot to watch the sun slip into the Gulf of Mexico, while in Port Charlotte, a stunning view can be enjoyed at Bayshore Live Oak Park.
In Punta Gorda, catch the colors at Perch 360, a charming outdoor restaurant nestled atop The Wyvern Hotel which affords panoramic views of Charlotte Harbor. If you prefer sandy toes with your sunsets, head down to TT's Tiki Bar.
For a full round-up, check out our Top 10 Spots to See Spectacular Sunsets.
 
Take in the Arts Scene
Punta Gorda/Englewood Beach is home to a thriving arts scene that infuses our laid-back communities with bold splashes of color—literally: more than 30 professionally-executed historic and decorative murals adorn buildings throughout downtown Punta Gorda. Annual events like the Peace River National Art Festival and the quarterly Sullivan Street Craft Festival, as well as amazing local galleries, draw aficionados from near and far.
 
Paddle in Paradise
Our nearly 200 miles of kayak- and canoe-friendly Blueway Trails are heralded for their excellent backwater fishing, colorful birds, dolphin and manatee sightings, mangrove tunnels, and 53 easily accessible canoe and kayak trails that appeal to novice and expert paddlers alike. Bring or rent your own kayak, canoe, or standup paddleboard and go explore, or opt for a guided eco tour. Better yet, try both!
 
Mingle with the Locals
Historic Punta Gorda, with its original Florida architecture, street lamps and cobblestone walkways, is full of fun and friendly restaurants offering everything from fine dining to laid-back pub bites. A lot of them also feature live music and plenty of people to dance with. For some highlights of downtown, try our Punta Gorda Pub Crawl. If you're not ready to hit the hay early, check out some late-night spots around the area.
 
Treat Your Taste Buds
With so many unique, independent restaurants in the area, you'll have no trouble finding new flavors and atmospheres to experience. We know you'll savor it all, from fine dining to crab shacks and everything in between.
Whatever you choose to explore in Punta Gorda/Englewood Beach, you're sure to have a blast with your friends. Take lots of pictures and share them with #BestSideOutside for a chance to see your photos on our website!