I just finished walking across America. Many people thought I was crazy for going west to east during my walk but I knew I wanted to end in Florida, because, well, I love Florida.  I figured what a great place to put my feet up and enjoy life for a few days after walking 2,372.4 miles.
Fortunately, I have a friend who lives near Englewood and was kind enough to let me come and stay with her for a bit.  I have always loved the west coast of Florida, the fishing is fantastic, the state parks are great, and you can't beat the beaches, food and cocktails. It is the perfect place to go if you just have a little bit a time and you need to recharge your batteries. 
The day after arriving on the west side of Florida, I was able to go fishing with experienced Captain who was able to lead us pretty quickly to some snook, redfish, and sea trout.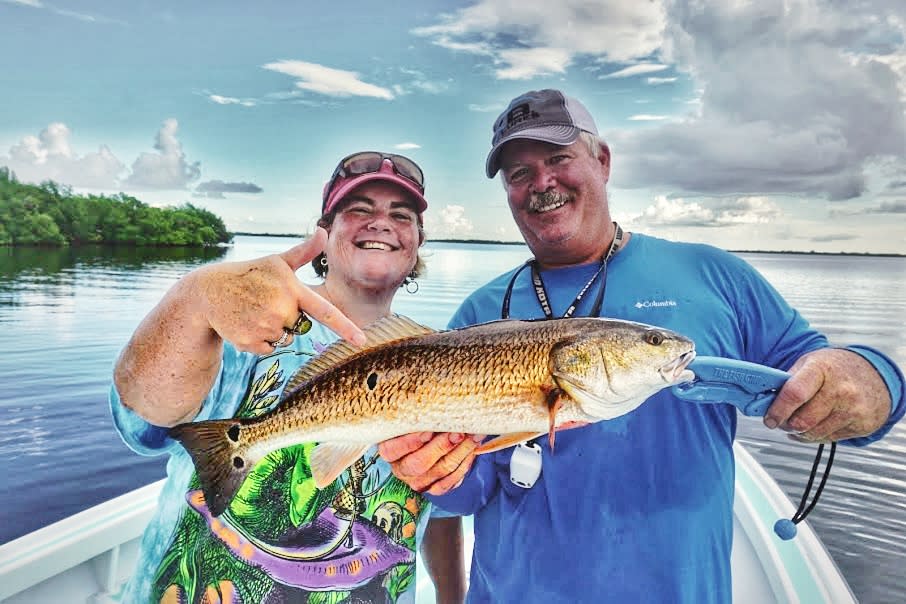 He also let us satisfy our curiosity by taking the time to show us the stilt houses that still stand in Bull Bay.  These houses literally are built on stilts in the middle of the bay. They used to be fish camp dormitories and ice houses back in the day when you could still buy snook on the dock. I love that there are still parts of Florida I have not yet discovered. Curiosity side of me: fulfilled.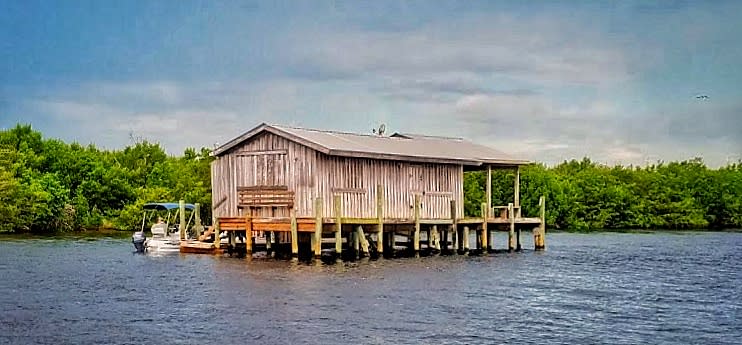 I loved the fishing, but to be honest, the rest of the time I really just wanted to laze around on the Gulf Islands and maybe eat some great food. I discovered Stump Pass Beach State Park was a great place to be lazy. For $3.00, I saw incredible birds, poked around with some beautiful blue crabs, and found some crazy cool fossilized shark's teeth.  
I also took the park's 1.3 mile nature trail and managed to see no one. It was just me, the birds, the sun, the waves and the occasional crab sidestepping by me. It is one of those places that you look around and you say to yourself, "How did I get so lucky to find this place?"
Relax level was a straight up 10.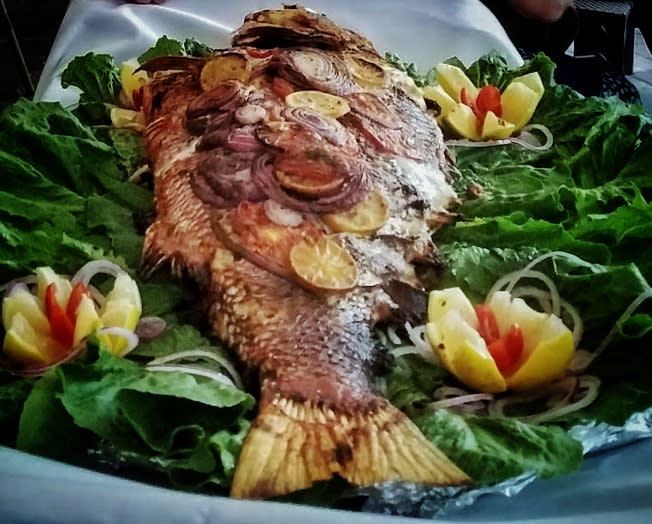 The restaurants in Punta Gorda/Englewood Beach are fabulous, don't let the casual atmosphere and sand on the floor fool you. One of the nights I experienced dining at Farlow's on the Water. I say "experience" instead of eating, because as soon as they rolled out that 15 lb whole red snapper all gussied up, it brought eating to a whole new level.  After eating the snapper, coconut risotto, corn pudding, and key lime ice cream pie, I realized why people had voted it Englewood's Best Overall Restaurant.  
I did not have a lot of time to enjoy Punta Gorda/Englewood Beach but just the few days I had made a world of difference. No matter where my next adventure takes me, you can be sure I will make it back to do some more fishing, relaxing, and eating.