With the inaugural National Day of Adventure (NDOA) coming up on October 14, 2016, I decided to tap into my adventurous side by trying something I had never done before – stand up paddle boarding (SUP)!
Last Tuesday, October 4, I was invited to go on a beginners SUP and snorkeling tour of Stump Pass Beach with an outdoor writer, Jim Mize, and Sean and Brooks Paxton (also known as the Shark Brothers). The tour was led by owner of Hooked on SUP, Paige Bakhaus, and her tour guide Dawn Rothenhoefer.
Hooked on SUP is a paddle sports business owned and operated by Paige Bakhaus in Charlotte County since February of 2011. Paige took her love for the sport and introduced it to the community by turning it into a successful business. Both she and her guide Dawn have PaddleFit level three and World Paddle Association class one certifications. For more information on Hooked on SUP visit their website: www.hookedonsup.com
As beginners, we were all nervous to try this daring sport, but Paige and Dawn reassured us that they would teach us well. After we had our paddles properly adjusted, we put our boards in the water and climbed onto them on our knees. Once we felt confident enough, we stood up on our paddleboards. I thought for sure at least one of us would fall, but nobody did!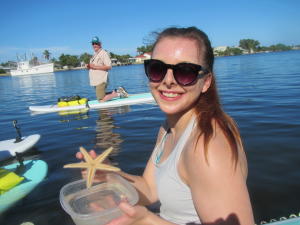 After practicing our balance and paddle skills, we paddled a mile or two down the bay before stopping to look for sea creatures. We found a few, including a beautiful Sea Star, a Decorative Sea Urchin, and a neat water-spraying Tunicate! My favorite part about finding these was the fact that we got to hold them – I had seen these creatures numerous times at aquariums, but until then, I had never seen them in the wild, much less got to hold them!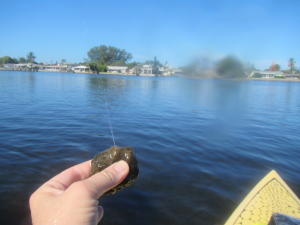 After finding the creatures and resting for a few moments, we decided to head back to land. The great thing about a paddleboard is that if your legs get tired, you can sit down on your paddleboard. Needless to say, I took full advantage of this feature!
Overall, I had a great first-time experience SUPing, and it was not as hard as I expected it to be. This is a sport I would recommend to anyone, whether beginner or pro. In fact, if you are feeling a bit adventurous, there is a Paddlefest weekend coming up on November 11-13 with paddle races for all levels and ages!
The event kicks off on Friday, November 11, with a pool party and shrimp boil at Hooked on SUP at Cape Haze Marina. Enjoy dinner from a heated pool, Jacuzzi, or pool deck while watching the documentary Chasing Gold on a large outdoor monitor.
Saturday, November 12 kicks off the paddle races. There will be a six mile race, a three mile race, and a 1 1/2 mile race for adults. As well as a ¼ mile race for the kids! Following the races, lunch on the beach will be offered and prizes will be awarded.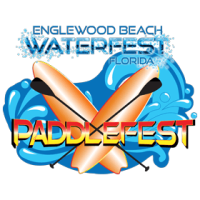 Sunday, November 13 will be the Pilgrim Paddle – a unique Thanksgiving feast like you have never seen before! The Pilgrim Paddle is an event where paddlers, floaters, and boaters travel to the Stump Pass sandbar to enjoy a Thanksgiving feast! Anyone is welcome to bring a dish.
I highly encourage any and everyone who wants to try something new and fun to go out to the Manasota Key/Englewood Beach area on this weekend for your taste of adventure. For more information on this event visit: www.paddleguru.com/races/englewoodbeachpaddlefest2016