As we continue spotlighting local establishments that not only offer value but give back to the community, we're excited to talk a bit about Tara Bella Boutique & Consignment in Punta Gorda.
Not only does this uncommon boutique carry quality clothing and accessories ranging from every-day-value to high-end luxury, the owner, Tara Wharton, has made giving back to the community a priority. As a graduate of Charlotte High School, she supports her Alma mater often by donating the proceeds from some of her $5 and 70%-off sale items to the Charlotte High School Silver King Band. In just a year and a half, she's presented them with checks of over $500! This is the kind of community pride and support that warms the heart, especially in uncertain times.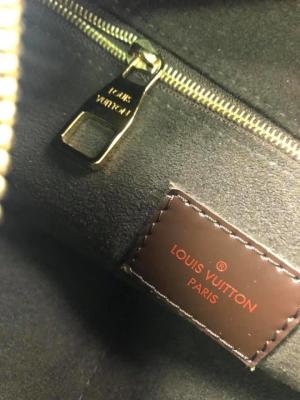 Of course, the shop's inventory is always changing, but we have it on good authority that they currently have Louis Vuitton, Versace, Burberry, Jimmy Choo, and…wait for it: Chanel (!) items in stock. As they're now open again, it may be the perfect time to go see these items by internationally-iconic brands in person. And, with daily sales of 20% to 70% off, there may be no better time than now to treat yourself to a true treasure.
Their system also allows you to amass credit on items you consign, and then apply that to new purchases. Sounds like a perfect reason to spring clean (any time of the year), and to keep going back.
Voted Harbor Style Magazine's Best Consignment Shop of 2019, Tara Bella's provides a unique and rewarding shopping experience, whether online or in person (currently at 25% capacity with their usual high sanitizing standards).
Also, if you "Like" them on Facebook and mention that you read their store re-opening post, you will receive an additional 10% off your purchase!
If and when you're ready to venture forth a bit—or planning your next trip to our area—and looking for a feel-good place to (safely) peruse, consider a trip to this local jewel.
Stay safe, everyone!