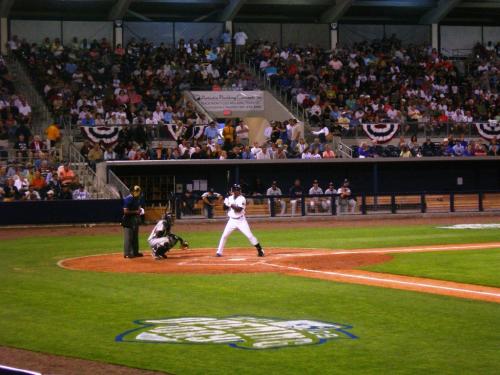 Father's Day is Sunday, June 19 and here are few ideas to celebrate the day with Good Old Dad here in Charlotte Harbor & the Gulf Islands. Enter the Charlotte Stone Crabs Father's Day Essay Contest Does your dad deserve to be a Stone Crabs baseball player for a day? If so, write an essay, no more than 200 words, explaining why your father should receive the honor. Share your favorite memories, things you enjoy doing together or a reason you want to tell him thanks for being exceptional with dad duties. The chosen contestant will throw out the first pitch and watch their cool dad take batting practice with the team at Charlotte Sports Park. Each participant who submits an essay will receive two free reserved tickets to the June 25 game! (Based on availability.) So why not brag about dad? Submit your essay by 5 p.m. on Tuesday, June 14, 2011, either by mail: 2300 El Jobean Road, Port Charlotte, FL 33948; or email it to Regina Van Henkelum at regina@stonecrabsbaseball.com. Late essays will not be considered or eligible to receive tickets. Single-game tickets for every home baseball game can be obtained by calling 941-206-HITS (4487), or visit www.stonecrabsbaseball.com. Give Dad the 2-Hour Paddle He Deserves with Grande Tours Grande Tours Kayak Center (12575 Placida Road, Placida) is offering free 2-hour kayaking for all dads on Sunday, June 19 between 9 a.m. and 1 p.m. No reservations needed but you can call (941) 697-8825 for details. Let the Wind Blow Through His Hair During a Free Cruise with King Fisher Fleet King Fisher Fleet (Fishermen's Village, 1200 W. Retta Esplanade, Punta Gorda) invites Moms to cruise free on cruises offered from sunset on Friday, June 17 through sunset on Sunday, June 19. Free cruises include:
Fri., June 17: Sunset Cruise 7:30 p.m.
Sat., June 18: Cabbage Key Day Cruise 9:00 a.m. Sunset Cruise 7:30 p.m.
Sun., June 19: Cabbage Key Day Cruise 9:00 a.m. Cayo Costa Beach Trip 9:00 a.m. Afternoon Harbor Cruise 3:00 p.m. Sunset Cruise 7:30 p.m.
Advance reservations are advised for all cruises. King Fisher Fleet runs numerous cruises each week including full day out-island cruises, half day harbor and river cruises, and short afternoon and evening cruises. King Fisher Fleet also offers charter fishing with some of the best fishing guides in southwest Florida. Deep sea and back bay charters leave every day from Fishermen's Village and include everything necessary (bait, tackle, license, etc.) to make your fishing trip enjoyable. For more information about the special Father's Day offer, cruising, or fishing, call King Fisher Fleet at (941) 639-0969. For more ideas, visit www.CharlotteHarborTravel.com.