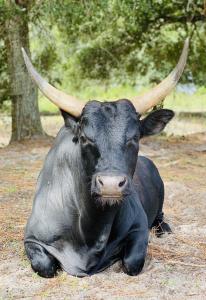 We can all use some good news. Following are some highlights of residents and organizations doing good in the Punta Gorda/Englewood Beach area. 
Helping the Helpless
Chris Vane, creator and operator of local farm animal rescue organization Little Bear Sanctuary in Punta Gorda, earned the title "GoFundMe Hero" for August (Wink News story). This title is bestowed upon those who "are really going above and beyond to use the GoFundMe platform to make a difference in their communities and in the world," said Kelsea Little, manager of the GoFundMe Hero program. His story has also been featured on Today.com!
Vane has hosted several special events at the Sanctuary, including Animal Sanctuary Yoga and a Haunted Hayride and Demon Walk last October. He also posts many great videos of the animals, making the sanctuary's Facebook page a worthwhile follow.
Because of the community support, there are now plans to open an animal clinic on the site in September, and a community garden and tiny houses for people visiting the sanctuary are in progress.
Great job, Chris, we can't wait to come visit!
~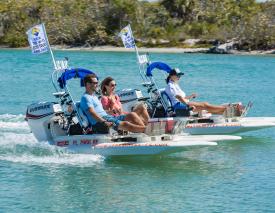 Boat tour guide Connor Pressly, who operates Riding the Waves in Englewood boat tours with his parents, recently rescued a dolphin stranded on a sandbar. Once back in the water with its companion, both dolphins came up to Connor and gave him a whistle, which he's pretty sure was dolphin for "thank you." It does the heart good to know there are such wonderful stewards of nature and wildlife in our area. Thanks for helping, Connor! 
Stuff to Look Forward To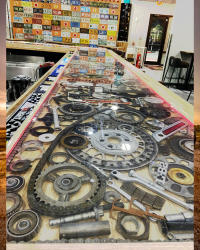 The Englewood Sun recently sat down to talk with owner Bert Parsley about The Twisted Fork, stoking the anticipation about the impending opening of this unique restaurant adjacent to the amazing Bert's Black Widow Harley-Davidson® dealership in Port Charlotte. Mr. Parsley has filled his space with imaginative and intriguing touches, like tools embedded in the bar top, merchandise displayed and stored in oil barrels, a motorcycle-parts chandelier, authenitc, preserved raccoon tracks on the floor(!), a putting green, and truly, so very much more. The Twisted Fork's opening weekend is Sept. 4-6, and there are big doings across the property in honor of it, including Twisted Fork Bike Night, live music, a 10-Class Bike Show, Dyno pulls, a Blood Drive, Bikini Contest, and more! Visit the Facebook pages of The Twisted Fork and Bert's Black Widow for more details.
~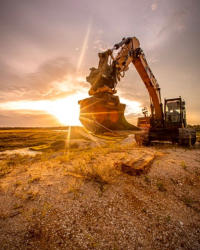 The Sandlot Off-Road Park in Punta Gorda is planning their Grand Opening weekend, Oct. 9-12, and it looks like it's going to be epic! They're currently planning festivities to include food trucks, vendors, local businesses, DJ's, musicians/performers, amusement rides, dealerships and apparel companies, and more. Keep an eye on their Facebook page for updates and start making your plans now. If you'll be in the area in early October and want to be a vendor, contact them and include pictures and referrals (if possible). Email them at vendors@sandlotoffroad.com.
Fish On, Anglers!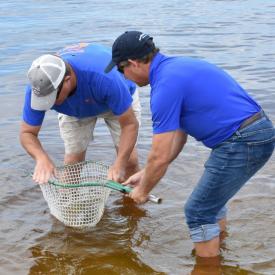 Just a reminder, the CCA FL S*T*A*R fishing Tournament continues until Oct. 4.  So far, eight tagged fish have been caught by unregistered anglers, which means they missed out on winning a new boat and a motor and trailer prize package valued up to $80,000. Don't be that person! Remember, the Punta Gorda/Englewood Beach area had eight tagged fish released in our waters, which increases your shot of winning. If you're out there fishing, it may behoove you to register for the tournament here.